Asked and Answered: The Supportedly and WE•DO Merger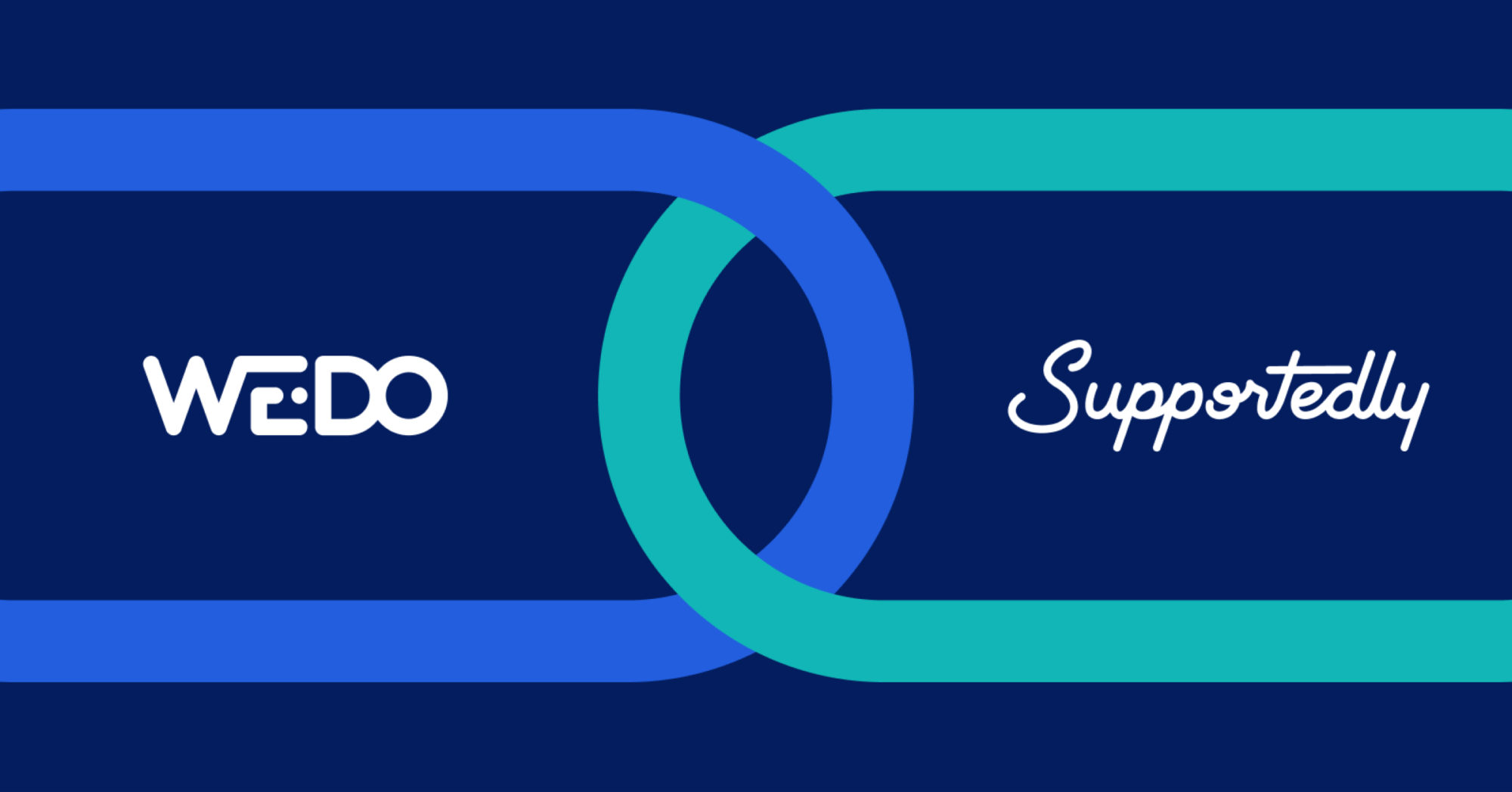 Since announcing our merger with the growth marketing company, WE•DO Worldwide, we've been getting such positive feedback and support. We're grateful to be a part of the broader community that's out there every day championing local entrepreneurs.
In addition to great feedback, we've received lots of questions about what the partnership means for the future of Supportedly, and the entrepreneurs we support.
So let's dive in and answer them below!
Who is WE•DO Worldwide? WE•DO is a growth marketing company based in Hendersonville, NC that specializes in creating profitable marketing campaigns for businesses and organizations looking to scale up.
Why did you choose to partner? As Supportedly grew from an online support directory to an entrepreneur enablement platform, we knew marketing would be critical in widening our scope to offer entrepreneurs and ecosystems more.
WE•DO was the natural fit because:
Their mission and values align with our own
We've been collaborating with them for years
They're great at what they do
We'll be able to scale & expand our reach quickly
How will Supportedly and WE•DO co-exist? In tandem! WE•DO is now the in-house marketing arm of Supportedly, with an incredible team dedicated to serving entrepreneurs and ecosystem builders. In turn, Supportedly Co-Founders, Tom & Steph, are now helping WE•DO founder, Mike, take the business to the next level. It's a total win-win on both sides!
What does this mean for Supportedly? Great things, as it turns out! We're better able to serve even more entrepreneurs and ecosystem builders! Our name and mission will stay the same; we just now have a powerhouse marketing team to help us offer more.
We'll continue to develop actionable resources to help entrepreneurs to start and grow their businesses. We're also continuing to launch our Startup Your Ecosystem program in partnership with WNC community colleges and are incredibly excited to get the first ten pilot school members launched.
This new partnership is as a way to turbo-charge our reach and capacity to give entrepreneurs more by pooling resources, creative minds, and specialities together.
Will there be more Support Your Ecosystem (SYE) programs launching? Absolutely! Right now we have four SYE sites already launched with plans to launch six more in 2020. You can check them out right here:
How can I find my local SYE? Check out our handy dandy map here. From there, you can locate the SYE serving your area, keep your eyes peeled for launch dates, and discover other exciting news. 
Once on your local site, you'll find:
On-demand training on essential startup topics
Easy access to the Small Business Center near you
Community event calendar, including online webinars and events
Inspiring stories of local entrepreneurs, mentors, and more
A private community messaging and collaboration platform
How can I find out more about Supportedly? Visit our main Supportedly site here. There you'll find loads of actionable tips, training and inspiration for entrepreneurs. Also, you can find COVID-19 specific relief information for entrepreneurs that is updated regularly.
And don't forget to follow us on Twitter, Instagram, Facebook, and Linkedin to keep up-to-date on other exciting news and offerings.
We hope this helps answer some of your questions and relays how excited we are to continue to evolve Supportedly in ways that benefit entrepreneurs the most.
As always, we'll keep you up to date on how WE•DO and Supportedly are working together to offer entrepreneurs more.
Have more questions? Shoot us an email. We're in this together!