Keep Your Core Values AND Build a Small Business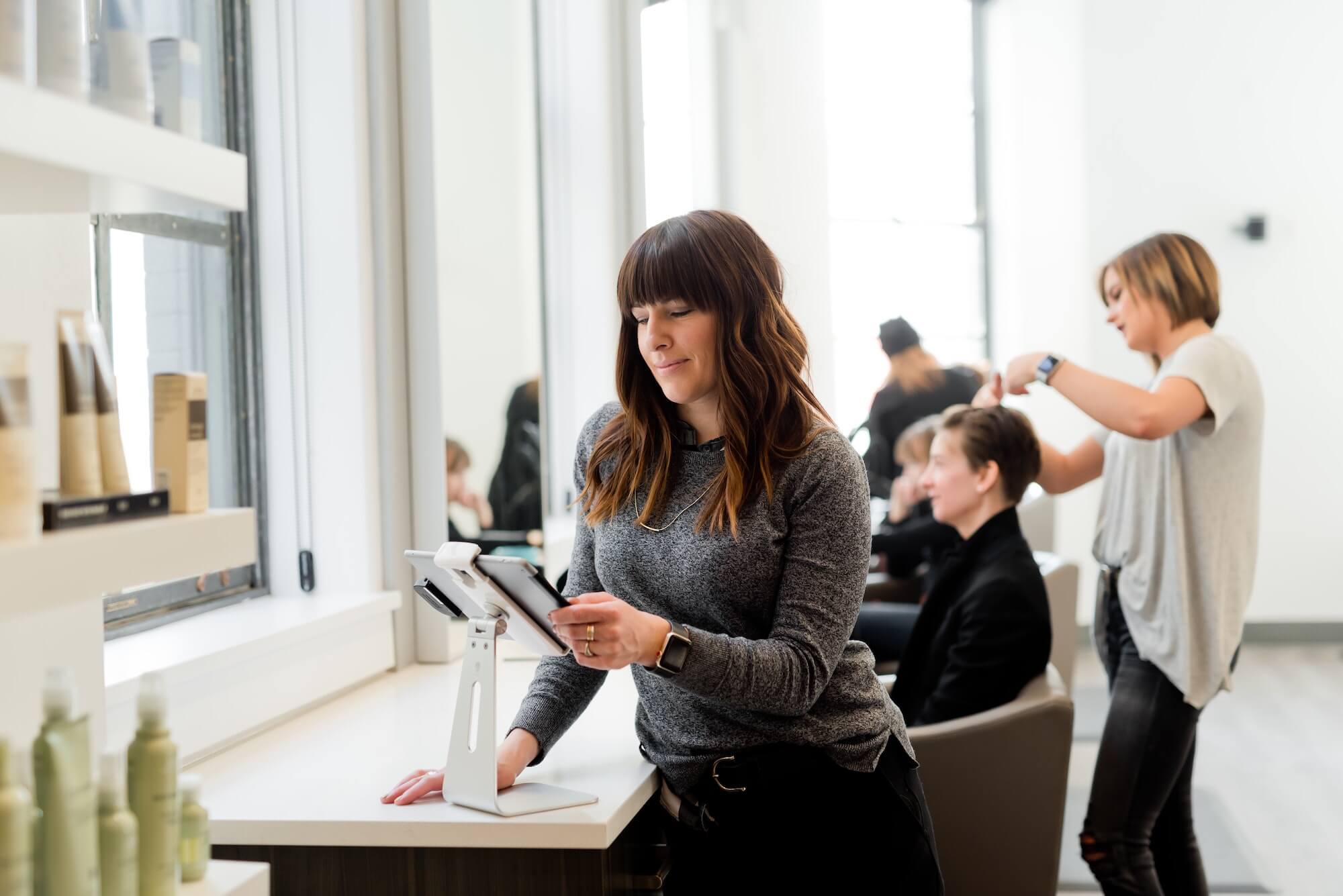 Maddie, an entrepreneur and student from Boone, NC, asked us this great question:
How do I enhance my business's image without losing sight or sense of its core values and personality?
Every month, 32k entrepreneurs search the web for information about the core values every business should represent. But once you decide on those values for your own small business, this is the next question that inevitably gets asked.
The best brands are authentic, meaning they are true to their values, personality, and moral code. That's why it's important to build your brand image by not trying to be all things to all people, but by being the right things to the right people (even if that's a very small group).
Walking away from your core values just to get ahead or make higher profits is a slippery slope. It's tempting to do so at times because of opportunity or criticism, but don't! Stay disciplined, stay true to your values, find your people, make sure your message connects with them, and leverage those people to find even more people who believe in your brand.
How? Here's our advice.
1) Define your values
Don't skip the most important first step: honing in on your business' core values. Having a clear sense of purpose for your business will enable you to focus more on what matters most and compel you to take risks no matter what challenges you may face along the way.
There's a great book that can help you discover your core values: "Know Your Why" by Ken Costa, wherein he explains how most people are driven to work because of cash, a career, or a cause. In reality, though, Costa suggests that we should all be driven to work because of a calling. If you see running your small business as a calling — or a rich integration in your life rather than a means to an end — you will become more successful and fulfilled by your work.
We're also a huge advocate of the QUAD Model: a business method for strategic planning and problem-solving. The first step in this model? Learn your big picture. This helps you discover your:
Values – What are some things that drive you as individuals and as a team? (ex: innovation, inclusion, simplicity)
Vision – Can you visualize the impact you want the business to have? (ex: "We want Apple to be a reflection of the world around us.")
Position – What are the three things that make you unique? (ex: great products, think different, simple to use)
Promise – What can you confidently promise to your customers? (ex: "We want Apple to be a reflection of the world around us.")
Once you know these four things about your business values, the rest of your path will follow. Learn more about clarifying your business model with the QUAD Model.
2) Test your messages
Now that you've discovered your core business values, it's time to put them to the test and see if they resonate with your audience. Here are two things you can do.
Customer Discovery – Get out there (physically or virtually) and talk to your potential customers. Seek out interviews with possible users, purchasers, and partners. Explain your core values to them and get their honest feedback. Do they agree with them? Do they find them to be authentic? Are these the right values for a business like yours?
Customer Advisory Board – Create a customer advisory board that comes together on a regular basis to share insights and advice with your organization. This board could consist of high-level executives at your company who can provide in-depth market insight, as well as members of your local community, leaders in the region you're targeting, or any customers you've already interviewed. The board will help you continuously test any of the messaging, values, ideas, or plans you have for your business as it grows!
3) Make it your DNA
You've found your core business values, you've learned who those values resonate with, and now it's time to let everyone (and their mother) know. If you want to build a business that stays true to its core values, you need to share those core values with the world.
Tell your team, customers, and partners all about what your business stands for — and feel free to tell them a bit "too much." Ingrain it into the thought process for everything your brand does. Incorporate it into all your marketing materials. Write it on the walls at your business office. Just do whatever it takes until every single person involved with your company fully understands your business core values.
While this is a great start, there's so much more to learn about this topic. You can enhance your business without losing sight of your core values; you just need to master a few more fundamentals first.
If you want to greatly increase your business's odds of succeeding, you'll need to win, keep, and grow the right kinds of customers. That's where our Sales 101 Training comes in.
You may have your core business values all set, but how do you get your employees to catch and embrace those values and your vision? Learn more in this Success In Business podcast episode.
Articulating your company culture and core values can be tough. But if you're successful, you can gain your best-fit employees. Here's how to use the magnet of company culture to attract great people to your organization.