Building Your Sales Team From Scratch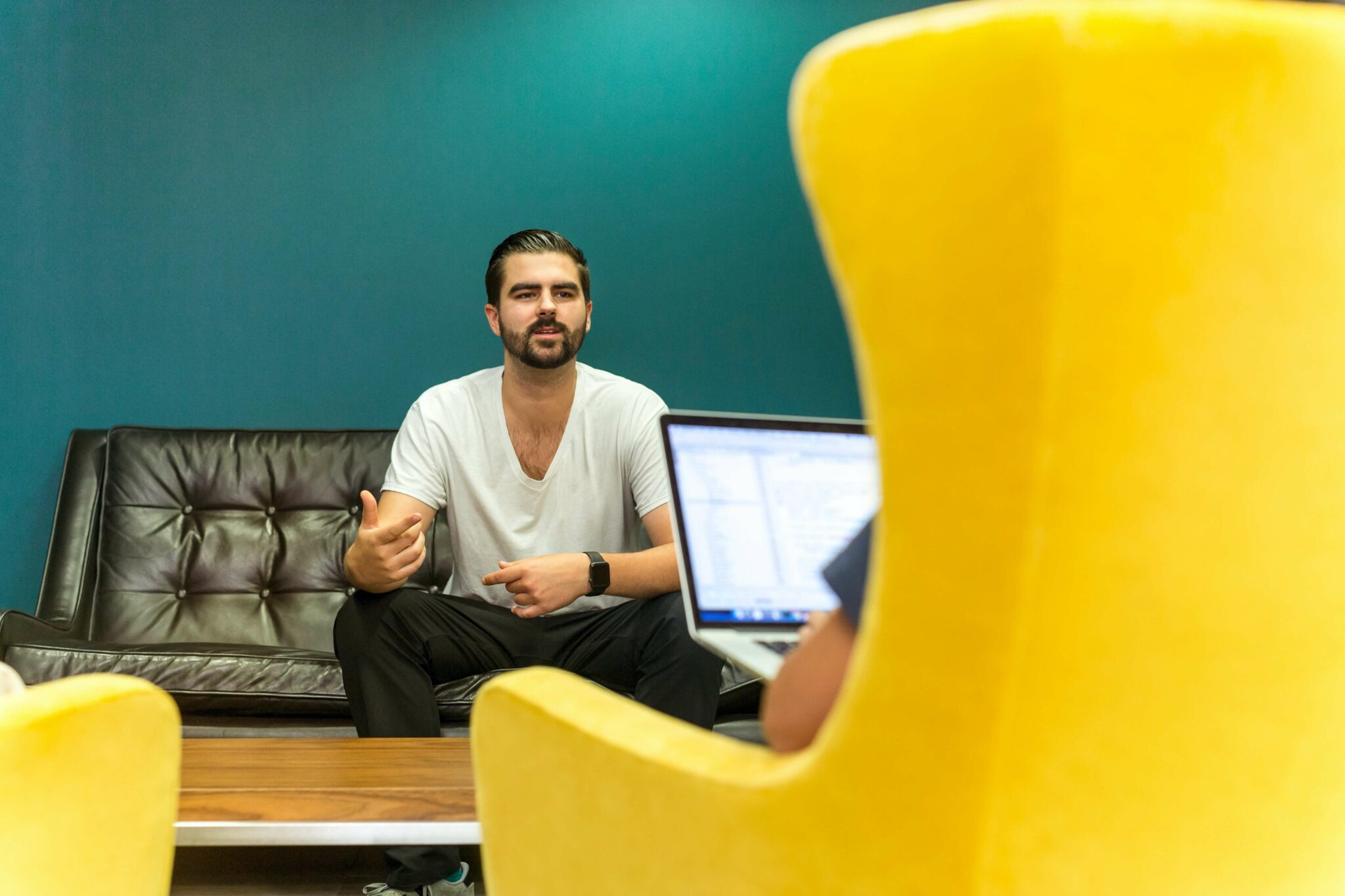 Sam, an entrepreneur from Salisbury, NC, sent us this question:
I know I need a sales team to advance my business. But I'm uncertain of how to go about building it. I need to find the answer to the following question to help me take the next step:
"How do I build a sales team from scratch?"
Hey, Sam. Great question. Whether you're running a high-growth startup or a Mom-and-Pop-style small business, you're smart to recognize when you need a sales team to take your business to the next level.
Here's our advice:
Are You Ready?
Have you done sales for your business yourself? Not every business owner feels "cut out" for sales, so the tendency is to outsource it as soon as possible.
But that's a mistake! If you outsource too soon, you lose the benefits of sales competency, including understanding the process, the objections, who your customers are, etc. As a business owner, this knowledge is vital.
When you know your sales process inside and out, the backbone of your company becomes stronger, and you become more informed about crucial business decisions.
Read more on The Dangers of Renting Your Sales Leadership.
Is Your Business Ready?
Some questions to consider:
Are my offerings/products fully out of the design and strategy phases?
Can I pay for the caliber of salesperson I need to reach my goals?
Do I have the support and management teams in place to ensure the hire(s) are a success?
Building a Sales Team From The Ground Up has some essential questions to consider before taking the plunge and hiring.
If you've decided your business is ready, you need to have the right process in place first to get results from your sales. From there, figure out your optimal sales performance, and then establish what you can afford to pay for sales. Only after you have all of that in place can you start finding the right people to plug into the process.
Here's an overview of the Four Ps themselves:
Process: Process is simply how your sales activity is managed and optimized for a specific result. A surprising number of businesses don't have a professionalized sales process in place, while other companies are effectively "renting their sales leadership" through outsourcing, which carries substantial long-term risks. By nailing down the individual steps in your sales process, you're not only gaining deeper insights as the business owner; you're setting up whoever comes alongside you for success.
Tip: Check out our blog post, The Simple Process to Help You Crush Your Sales Goals, on how to go about creating your own process.
Performance: Performance is a measure of your sales goals and the number of sales needed to hit those goals. Nailing this down means taking a serious look at your basic sales assumptions. Having a goal of $1 million in annual sales is meaningless unless you know how you're going to get there. Are you selling a million things at $1 each, one thing for $1 million, or something in between? There are many mechanical factors in play with sales performance and plenty of questions to ask as you determine your overall sales capacity.
Pay: After you've created the optimal sales process and estimated your overall capacity, the next task is to test your sales compensation assumptions. How much should you pay for sales? What can you actually afford? There are some key considerations at play here, such as balancing the investment of hiring and training great salespeople against costs to your bottom line. If you want to attract the best sales talent, you're going to have to meet some minimum requirements when it comes to salary and benefits.
People: Lastly, you need to determine what kind of people you need to sell your brand or product. What level of sales experience fits into the sales structure you've just created? Many sales processes are built around a person, and that's inherently unsustainable. Instead of creating a strategy around a person, create an optimal process, and then plug the right people into it.
We're just scratching the surface here when it comes to building your sales team, so be sure to let us know what other questions come up. We'll work on another blog post that dives deeper into this topic.
Turns out, there are tons of entrepreneurs out there wondering the same thing.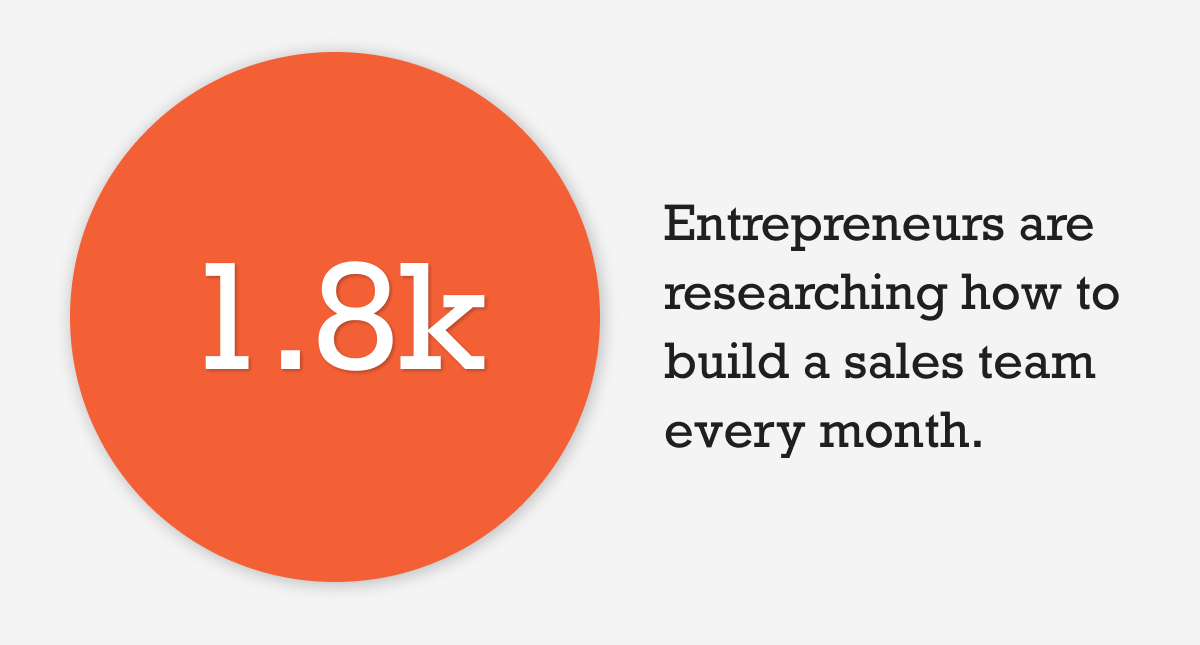 Here are some of the top sites they visited to get answers:
The question on how to build a successful sales team is just one part of the larger topic on Sales Strategy. Before you can feel confident that you're ready to get a sales team up and running, you've got to master a few fundamentals.
Here's some help:
A great sales process will help you find and retain the right salespeople, and even help them meet their goals. Get started building your business' sales process by asking The 10 Key Sales Process Questions.
To accurately gauge your performance, you first need to know what your sales goals are. Performance in the Sales Cycle will help you figure out the number of sales you need to make to meet your goals.
Finding that perfect balance between pay and performance can be tricky. The Fundamentals of Sales Pay will help you strike the sweet spot when hiring new salespeople.