SMART Goals & Why Your Small Business Needs Them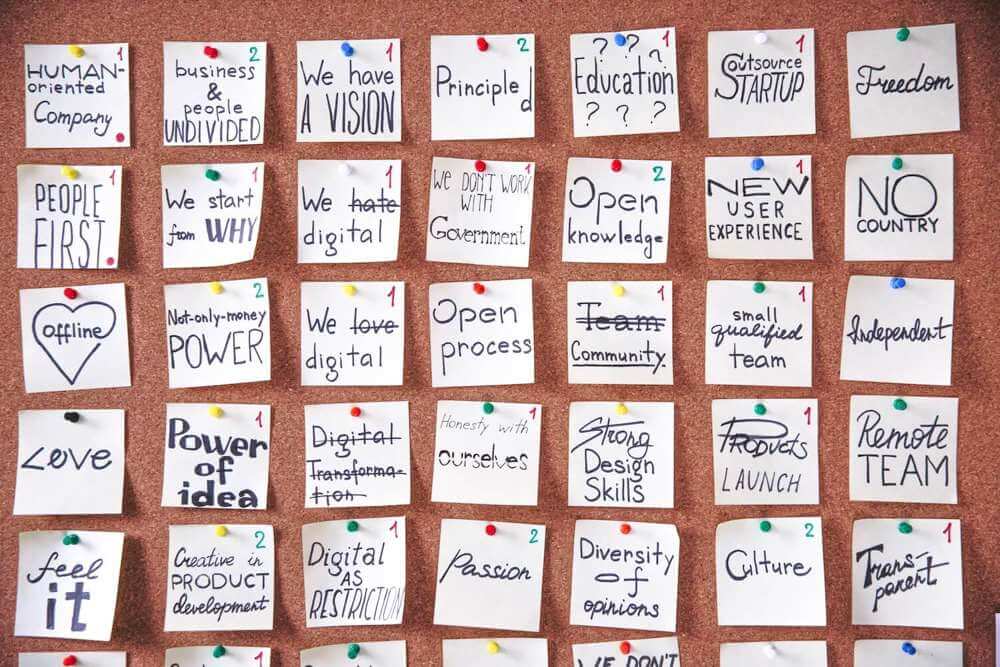 If you're having trouble with goal-setting, we hope you know you're not alone. Setting realistic goals (and following through on them) is a struggle many small business owners face. But goals are extremely important to have — there's just no way around it.
Instead of challenging yourself to just "get more s#!% done," there's an easier way to set quantifiable goals through the SMART method.
What Are SMART Goals?
SMART goals ensure your goals are attainable within a certain time frame. The short of it: SMART goals keep you on track. They can be broken down into five quantifiable factors:
Specific
Measurable
Attainable
Relevant
Time-bound
S: Specific
Most of us are being vague about our goals. We say we want to "make more money" or "spend more time on our business plan," but there's no details laid out in the end. Your SMART goal should be specific and to-the-point. What steps will you take to achieve your goal? What is the actual objective that needs to be accomplished?
M: Measurable
How will you track your progress on a goal that isn't measurable? Think in the terms of numbers and data. What quantifiable data can you look at to see how you're progressing on your SMART goal? If you're looking to increase sales, for example, you'd need to create monthly monetary benchmarks that you need to hit along the way to achieving your goal. This will keep you pushing forward and better understanding where and why you may be falling back on your objective.
A: Attainable
Realistic is the name of the game here. Take into consideration whether you can realistically achieve the SMART goal you're setting up for yourself. Is this something you've been able to do in the past? Make sure it's pushing your team to "get s#!% done" without burdening them by being too far-fetched.
R: Relevant
There are plenty of goals you could be working on for your small business, but that you really shouldn't be working on in reality. That's where relevancy comes into play. You don't need to waste your very precious time. Ditch those far-fetched and disconnected goals that you may have for when you're 20 years into your business. Stay focused on the present day and what's most important to you right now.
T: Time-bound
Put a date on your calendar for when you will achieve your goal. By making your SMART goal time-bound, you're giving yourself a deadline. Without a deadline, your goal is open-ended, which allows you to forget about its importance, procrastinate, or make excuses for why you can't work toward it. This also helps get you and your team on the same page and in the same mindset. With them involved, you'll have more accountability when it comes to that time-bound goal.
Here are a few great examples of SMART goals to get you started.
Over the course of one month, I will sell 40 products to customers through my online website.
I will acquire three new clients for my consulting business within two months through a new social media marketing campaign.
This year, I will attend five small business networking events and gain two new contacts to consult with about new business ideas and collaborations.
Knowing how to set goals using the SMART method can help you get your head back in the game when it comes to working in — not on — your small business. Work your way through the SMART acronym (Specific, Measurable, Attainable, Relevant, Time-bound) alongside your team, and you'll be setting realistic, quantifiable goals that materially move your small business forward in no time.