The Supportedly Small Business Dictionary: Pt. 3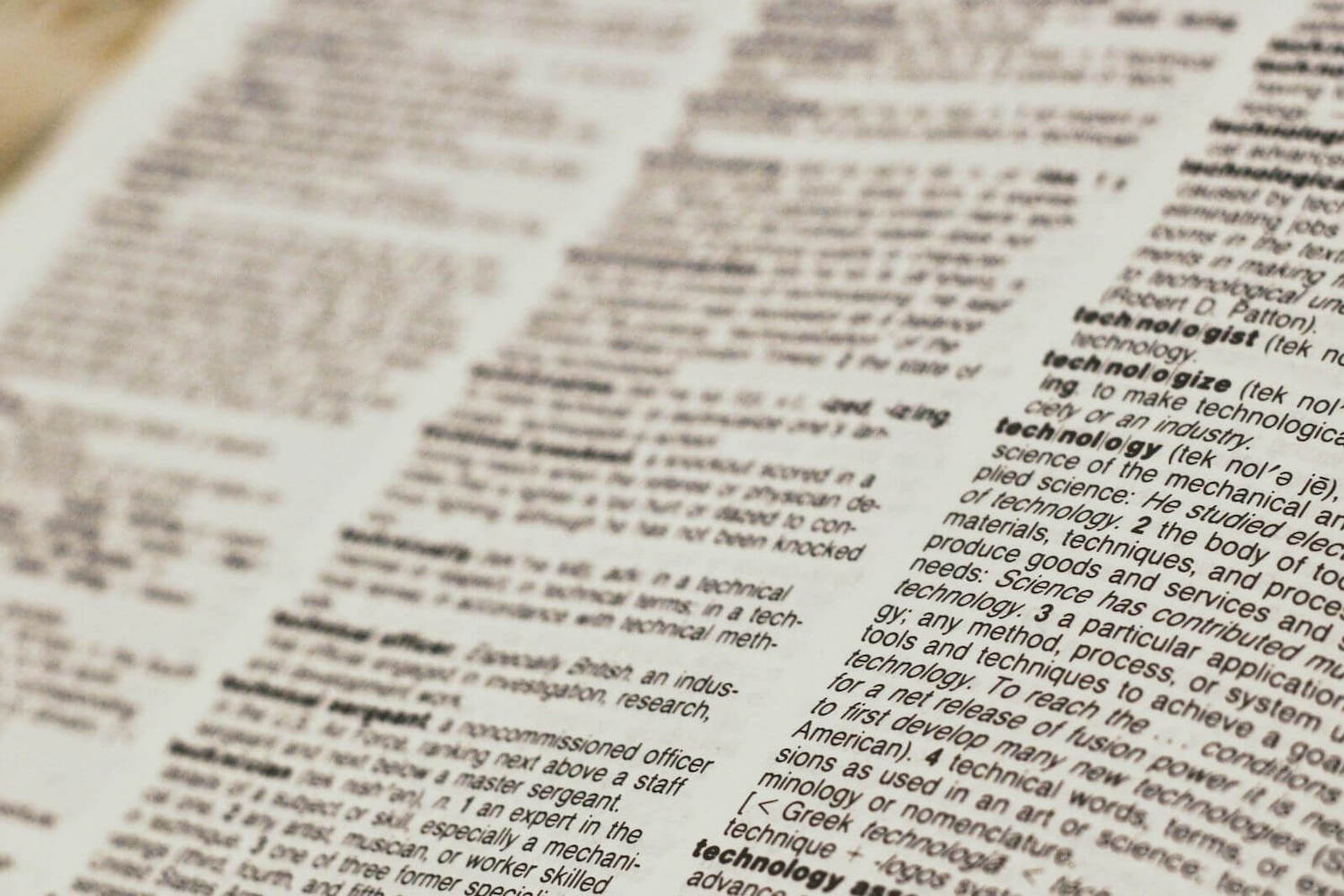 Welcome to the third installment of The Supportedly Small Business Dictionary! If you missed the first two installments, check out the links below:
Want to know what your fellow entrepreneurs and small business owners are searching for these days (aside from the ever-elusive money tree)? Supportedly has you covered. By using a little bit of marketing research magic and strategy, we discovered the top 10 most searched for words by entrepreneurs throughout the month of December. We've also provided easily digestible definitions for each word — no jargon-heavy explanations to wade through.
Got a question of your own that you need help solving? Just ask us here and someone from our team will provide an expert answer.
Below, check out the top 10 most searched for terms by entrepreneurs in December 2020.
Business Entity Owner: This is a person or group of people who establish a business venture (or "business entity"). Business entities include sole proprietorships, general partnerships, corporations (see below), or LLCs (limited liability companies).
Corporation: A corporation is a state-authorized organization (typically either a company or a group of people) that functions as a single business entity. Corporations are owned by their shareholders and provide a limited liability "shield" of sorts, meaning that the corporation — but not its shareholders — is liable for its actions and finances.
Business License: A business license is a legal document that basically grants you permission to operate a business. It's typically not the only legal document you need to operate a business, though — there are additional licenses, permits, and tax registrations you'll likely need as well, but requirements vary by state.
Franchising: Franchising is a strategic business alliance. If you're the franchisee — the person buying an established franchise business — there are several built-in perks, including automatic brand recognition, customer loyalty, and ongoing support from the franchisor. The franchisee pays the franchisor an upfront cost plus ongoing royalties in exchange for all said perks. Some of the most profitable franchises in 2020 included well-known companies like McDonald's, the UPS Store, and 7-Eleven. Here's an article about buying an existing business if this is something you're considering for yourself.
Network Marketing: Also known as multi-level marketing or pyramid selling, network marketing is a controversial marketing strategy that relies on person-to-person sales. Salespeople are often encouraged to harness their personal networks to generate leads, sell products, and ultimately grow the business. Think: Avon, Mary Kay, DoTerra, Rodan & Fields.
Accrual Accounting: This is an accounting method that focuses on anticipated revenue and expenses. It takes into consideration accounts receivable and payable, and records income and expenses as they occur. The alternative method is Cash Basis, wherein income is recorded once it's received, and expenses are recorded as they're paid out.
Licensing: Licensing is when one company grants another company legal permission to use or manufacture its product — this could be a patent, trademark, copyright, design, etc. — for a specified fee or revenue percentage. So, that Mickey Mouse t-shirt you bought at Target? Disney granted Target a license to sell apparel with that character's image on it.
Social Entrepreneurship: Social entrepreneurship is, in a nutshell, entrepreneurship with the goal of creating social change. Bill Gates' philanthropic organization, The Bill & Melinda Gates Foundation, is a great example of social entrepreneurship. If you live in North Carolina and are interested in pursuing social entrepreneurship, check out Lenoir Rhyne's Center for Commercial and Social Entrepreneurship.
Overhead: Overhead costs are costs associated with the ongoing operation of a business. This doesn't include the costs associated with the actual creation of a product or offering but does include pretty much everything else — rent, utilities, insurance, sales, marketing, etc.
Consulting Firm: This is an industry-specific business service wherein you're basically paying a professional firm to give you expert advice. Firms can provide consultation about… well, anything business-related you can't handle or successfully figure out in-house. For all the consultants (or wanna-be consultants) out there, check out the 7 Steps For Getting Great Results From Initial Consultations.
Have a question related to this topic or anything else?