When you are just starting out as an entrepreneur, finding and connecting with your local startup community can be quite challenging. It can be even more difficult when you're new to a community – especially without a previous professional connection or familial ties. So, how does an ambitious entrepreneur start building meaningful, long-lasting connections in an unknown environment? How do you begin networking in your startup ecosystem when you've just moved to a new area and haven't yet made friends or connections?
On today's episode, I spoke with Jeffrey Kaplan, the Director of Venture Asheville; Josh Gershon, the Founder of Startup Island; and Chris Buehler, a Mentor, Advisor, and Board Member of the Hatch AVL Foundation and Meet-the-Geeks. Jeffrey shares a simple yet powerful strategy for breaking the ice at networking events and his process for following up with people after the event has ended. Josh explains the importance of having realistic expectations when attending events and how being authentic, honest, and vulnerable can help entrepreneurs build deeper connections in their startup ecosystem. Chris shares how volunteerism, adding value to the connections and relationships you build, and making a conscious effort to regularly engage with the people in your network and community can lead to powerful, longer-term, and meaningful results in your personal and professional life.
"You can't go to a networking event expecting to walk away with a business deal. You're setting yourself up for disappointment." – Josh Gershon
This week on the Supportedly Podcast:
"You always follow up with an email. You meet when you have something worth talking about." – Jeffrey Kaplan
How to Quickly & Effectively Engage with Your Local Startup Ecosystem:
Reach out early: Engage with startup ecosystem leaders early. Let them know you're interested in getting involved even before you're in town or quite ready to start connecting early.
Engage with intention: Understand why you want to engage with the ecosystem and maintain that self-awareness as you engage.
Be authentic with a "give first" mentality: Be more prepared to listen, hear stories, and engage with those stories than you are to tell yours, first.
Volunteer with support providers and ecosystem organizations: Not only does this allow you to give to the ecosystem, it's a great way to know a lot of people early on
Be consistent: Show up when you are able and engage on a regular basis.
No ecosystem, no problem: Create a means for the individuals and organizations in your area to engage. Whether through a Meetup group, starting a 1 Million Cups chapter or other networking group, help lead the charge to creating an active and vibrant startup ecosystem in your area.
Resources Mentioned:
Connect with Jeffrey Kaplan:
Connect with Josh Gershon:
Connect with Chris Buehler:
Subscribe, Rate, & Share
Thanks for tuning into this week's episode of the Supportedly podcast! If you enjoy this episode, please subscribe on iTunes and leave your honest review. Don't forget to visit our website, follow us on Facebook, Twitter, and Instagram, and share your favorite episodes on social media!
The Supportedly Podcast is produced by Podcraft. You can create your own great podcast – faster and easier – at Podcraft.com
Jeffrey Kaplan, Director of Venture Asheville
Jeffrey Kaplan is the Director of Venture Asheville, an organization which serves as a catalyst for high-growth startups by building entrepreneurs and getting companies funded. Prior to joining Venture Asheville, Jeffrey instructed in Entrepreneurship at the University of Florida, is a published author in Entrepreneurship Pedagogy, launched and sold pet-tech startup Dogphrendly as an alumnus of the Groundwork Labs accelerator in Durham, and was Product Owner and Consultant in digital product development at Anthroware. There's over 10 more years of experience ranging from being the Director of Partner Relations at Charlotte Ed-tech startup Proctorfree, being sales manager in a Tampa Bay call center, dropping out of a PhD at Indiana University, being a Middle School teacher, and a hosting a weekly Trivia Night at a bar called "Beer Pit" – but you'll have to get Jeffrey out on a kayak or grab a drink to hear those stories.
Josh Gerson Founder, Startup Island
Josh Gershon is an entrepreneur, speaker, mentor, and the co-founder of Startup Island.
Back in 2015, while at a difficult crossroads in his career, Josh was faced with the same question many young twenty somethings have, "what do I want to do with my life?"
He gave himself two options — one was to travel the globe and focus on his personal, mental and spiritual development; the other was to sign up for various classes and workshops that would help him make a career jump. Feeling forced to choose between developing himself or his career, but having no way to combine the two, he came up with an idea.
He founded Startup Island, a personal and professional development program designed to connect and inspire entrepreneurial-minded young people, through meaningful travel experiences.
It has become Josh's life work to help others realize that when they seem to be at a fork in the road, they too, can carve a new path.
Startup Island has created transformative experiences for hundreds of young entrepreneurs from all over the world, and Josh has spoken and lead workshops at universities and conferences throughout the U.S., Central America and the Caribbean.
Chris Buehler Mentor, Advisor, Board Member Hatch AVL Foundation and Meet the Geeks
Chris holds a BS degree in Electrical Engineering from Texas A & M University, and a Master's degree in International Business Management from Thunderbird.  Chris began his career in the aerospace/defense communications industry and in the 1990's he transitioned into the wireless Telecommunications industry with Andrew Corporation and Nortel Networks.  Chris was instrumental in introducing and expanding digital wireless technologies into the North American, Asian, and European markets.  After repatriating, he was VP and General Manager for Flextronics Network Services.  He later moved to Goodman Networks to help innovate new service offerings in the wireless Telecommunications industry.
In 2007 Chris co-founded EmFinders, an emergency locating solution for the critical missing persons such as wandering children with Autism or elderly suffering from dementia.  The company's solution was utilized by law enforcement over 150 times to successfully locate and recover missing persons.  He sold his stake in the company in 2012 to a subsidiary of Liberty Media.  In 2013, Chris served as the Chief Operating Officer of BridgeMetrics, a marketing technology firm. Later that year, he helped launch Magnifects, which was developing a new fuel-conditioning solution to improve combustion efficiency of certain petroleum fuels.  In 2015, Chris helped launch WHRZT, a mobile-asset tracking solution.  As Chief Technical Officer of WHRZT, Chris's team rapidly developed a complete commercial solution involving Telecommunications partners, wireless hardware, cloud-based middleware, and a smartphone app.
In 2017, Chris began mentoring and consulting early stage technology companies, based from his new home in western North Carolina.  Since 2018 he has served on the Board of Directors of the HatchAVL Foundation and Meet-the-Geeks, and advises the Start100 Fund.  Chris has co-authored four US patents in the fields of wireless and wearable technologies.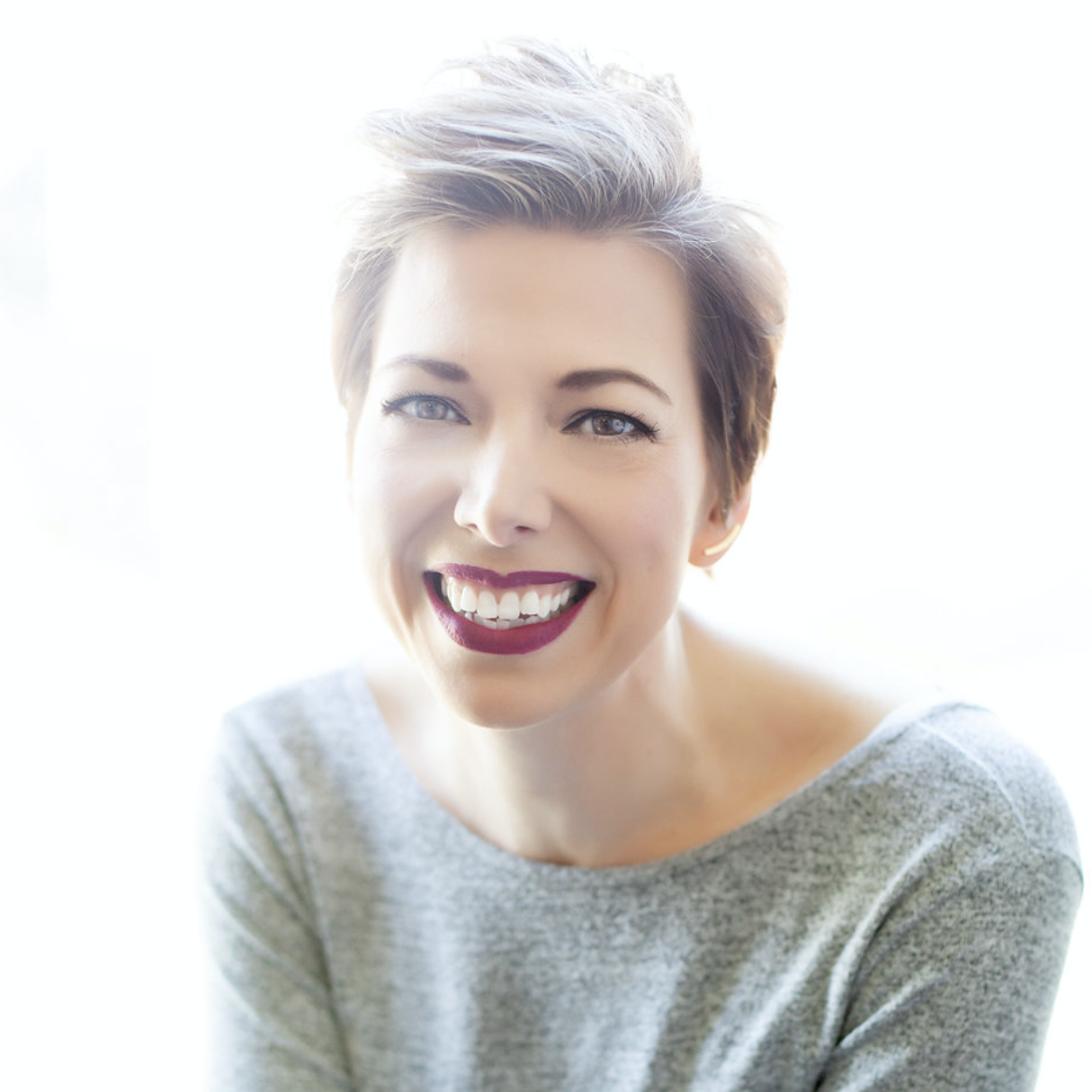 Steph Kissel
I utilize my background and expertise in project leadership to find creative operational solutions every day. I'm passionate about great ideas and inspired by the entrepreneurs who bring them to life (ever seen someone cry happy tears over your prototype?). I'm fortunate to work with people who share my passions and inspire me every day. Together, we're working non-stop to create cool things that empower entrepreneurs and business owners, like Supportedly.com, the place to find entrepreneurial support programs, events, and actionable content like The Supportedly Podcast. To all the providers and entrepreneurs they support, thanks for letting me tell your stories, and if you're reading this, I hope we've helped make your entrepreneurial journey just a little be easier and maybe even more exciting!
The Supportedly Podcast is a show that explores the best free and low-cost support programs helping entrepreneurs start and grow their businesses.
Exploring excellent entrepreneur support programs and the people behind them is what we do on The Supportedly Podcast.
You're an entrepreneur, and you know firsthand that starting and growing a business is hard. Sure, help is out there, but it's not always easy to find, and let's face it - you're short on time.   If this sounds familiar, we created The Supportedly Podcast just for you! Every week you'll be introduced to a leading entrepreneurial support program and hear firsthand how it's helping your fellow entrepreneurs.
Supportedly Co-Founder and COO, Stephanie Kissel sits down with support organizations for an in-depth look at the programs offered, and how they are moving the needle for the entrepreneurs taking advantage of them. You'll hear stories from both the support provider and an entrepreneur who has been through the program.  Guests will include support providers from entrepreneurial ecosystems everywhere and the entrepreneurs they serve.
This season we're talking to incubators, investors, co-working spaces, networking groups, and more. Our goal is to help better inform entrepreneurs about the support that's ready, willing, and able to help them succeed. The Supportedly Podcast is published every Monday and check out our site, Supportedly.com for more programs in your area.
Know of an outstanding entrepreneur support program in your area?  Let us know, and we'll send one badass lady with a microphone to capture their story (and their souls).
Influencers get the word out! Don't keep The Supportedly Podcast to yourself.  Sharing is caring, so help us out and spread the word you rockstar.