Melody joins me today to share how 1 Million Cups Asheville is helping entrepreneurs and business startups connect, learn, and build confidence through presentation events. She explains the value of presenting at an event and how experts, CEOs, past entrepreneurs, and investors make guest appearances to provide value, inspiration, and education. I also spoke with Samantha to get her perspective as a regular 1 Million Cups attendee, how attending the events have impacted her business, and what inspires her to continue attending the weekly events.
"More than anything, 1 Million Cups is about providing entrepreneurs with information in different ways." – Melody Isis Herman
This week on the Supportedly Podcast:
How networking events for small businesses and entrepreneurs paved the way for Melody to attend the 1 Million Cups Asheville weekly events for startups, and eventually run the event.
The inspiration behind the creation of 1 Million Cups Asheville.
How the 1 Million Cups weekly events helps entrepreneurs build confidence to pitch their ideas.
How the networking events are structured, including startup presentations and audience Q&A.
The valuable information and education entrepreneurs can expect by attending the 1 Million Cups weekly events.
The company's spin on "fireside chats" and how they help new entrepreneurs and startups gain insight from seasoned entrepreneurs, CEOs, investors, and previous 1 Million Cups presenters.
How the quarterly open pitches provide opportunities for entrepreneurs and students to pitch their business ideas that may not fit the weekly pitch events criteria.
How to get involved with 1 Million Cups Asheville's weekly events.
How to organize and start a 1 Million Cups event near you.
Samantha's financial background, operating her own sailing company and working with JSK Financial.
The services that JSK Financial offer to businesses and individuals, including tax planning and preparation and investment management.
How Samantha discovered 1 Million Cups and what new attendees can expect.
What keeps Samantha coming back to the 1 Million Cups Asheville events each week.
The advice that Samantha would give to entrepreneurs who are just starting out.
Melody's advice for new entrepreneurs.
Mistakes Melody has made during her entrepreneurial career that became a blessing in disguise.
"The 1 Million Cups events are inspiring and motivational and a big part of Asheville. The atmosphere is welcoming, and there is a sense of empowerment among the entrepreneurs that are presenting." – Samantha Winogrond
The 1 Million Cups Asheville startups presentation event:
Connect with Melody Isis Herman:
Connect with Samantha Winogrond:
Subscribe, Rate, & Share
Thanks for tuning into this week's episode of the Supportedly podcast! If you enjoy this episode, please subscribe on iTunes and leave your honest review. Don't forget to visit our website, follow us on Facebook, Twitter, and Instagram, and share your favorite episodes on social media!
The Supportedly Podcast is produced by Podcraft. You can create your own great podcast – faster and easier – at Podcraft.com
Melody Isis Herman, Benefits Shaman and Founder of Pop Benefits
Insurance broker, coach, teacher, speaker, creator, and yogic scientist; Melody uses her unique blend of humor and intuition to support entrepreneurs in their path of excellence.
As an agent, she presents insurance in a fresh, loving, manageable way so that her peers are equipped with the knowledge and appropriate plans as life and business continue to evolve.
As a coach, she offers non-traditional concepts and tools to minimize stress, make decisions from a place of power, amplify creativity, clarity, vitality, and intelligence, gain competitive edge, upgrade habits, and generate the long-lasting pattern of success.
Melody is a disruptor in her field, with her Insurance Crash Courses that take the "What-Ifs Out of Entrepreneurship," and programs such as Intentional Networking & Strategic Network Building; Neurohacking & Optimizing the System; and her newest launch, Master Your Intentions.
She is part of the Asheville 40 Under 40 Class of 2016, she serves as a core leader, connector, supporter and growth initiator within the Asheville startup and entrepreneurial community in her role as Lead Organizer of 1 Million Cups Asheville (which was Honored as Resource Organization of 2018), and is an upcoming Facilitator for the Foundations Business Planning Class through Mountain BizWorks.
Socials (FB, Insta, Twitter): @popbenefits
https://www.popbenefits.com/
Samantha Winogrond, JSK Financial
Samantha's tax, business, and financial planning experience gives her the unique ability to help business owners and individuals reach their business and personal goals.
Samantha was born and raised in Annapolis, Maryland. After gaining her experience at the fifth largest accounting firm in the country, where she specialized in tax services and wealth management, she moved to St. John in the US Virgin Islands to own and operate a sailing charter company. After growing and selling her company, she returned to the mainland and moved to Asheville, North Carolina.
She's worn a lot of hats and she understands you wear them too. Samantha is committed to making sure you can focus on your favorite responsibilities while she helps you balance the others.
Samantha is a CPA, MBA, and RIA. She specializes in individual and business tax services as well as financial planning and investment management.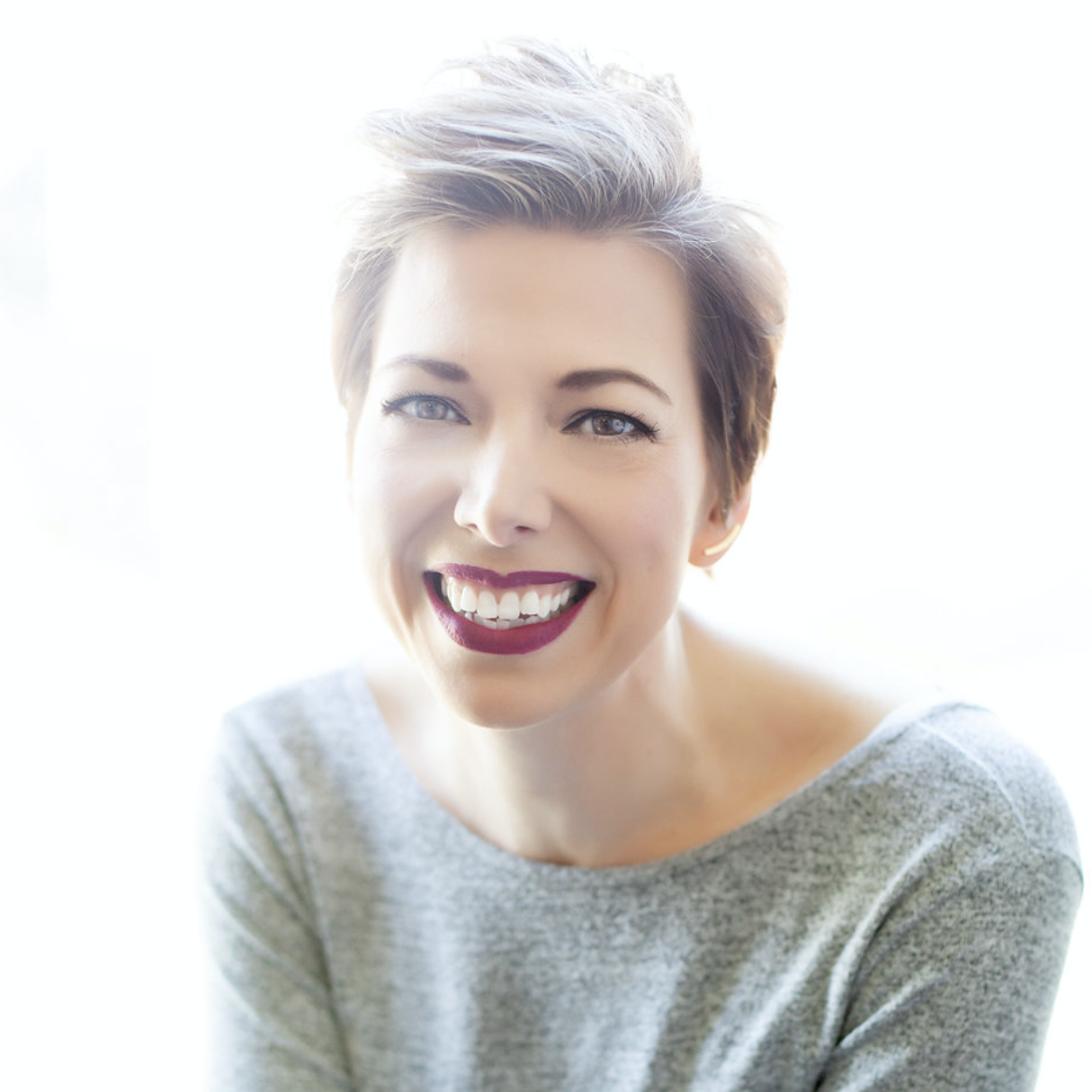 Steph Kissel
I utilize my background and expertise in project leadership to find creative operational solutions every day. I'm passionate about great ideas and inspired by the entrepreneurs who bring them to life (ever seen someone cry happy tears over your prototype?). I'm fortunate to work with people who share my passions and inspire me every day. Together, we're working non-stop to create cool things that empower entrepreneurs and business owners, like Supportedly.com, the place to find entrepreneurial support programs, events, and actionable content like The Supportedly Podcast. To all the providers and entrepreneurs they support, thanks for letting me tell your stories, and if you're reading this, I hope we've helped make your entrepreneurial journey just a little be easier and maybe even more exciting!
The Supportedly Podcast is a show that explores the best free and low-cost support programs helping entrepreneurs start and grow their businesses.
Exploring excellent entrepreneur support programs and the people behind them is what we do on The Supportedly Podcast.
You're an entrepreneur, and you know firsthand that starting and growing a business is hard. Sure, help is out there, but it's not always easy to find, and let's face it - you're short on time.   If this sounds familiar, we created The Supportedly Podcast just for you! Every week you'll be introduced to a leading entrepreneurial support program and hear firsthand how it's helping your fellow entrepreneurs.
Supportedly Co-Founder and COO, Stephanie Kissel sits down with support organizations for an in-depth look at the programs offered, and how they are moving the needle for the entrepreneurs taking advantage of them. You'll hear stories from both the support provider and an entrepreneur who has been through the program.  Guests will include support providers from entrepreneurial ecosystems everywhere and the entrepreneurs they serve.
This season we're talking to incubators, investors, co-working spaces, networking groups, and more. Our goal is to help better inform entrepreneurs about the support that's ready, willing, and able to help them succeed. The Supportedly Podcast is published every Monday and check out our site, Supportedly.com for more programs in your area.
Know of an outstanding entrepreneur support program in your area?  Let us know, and we'll send one badass lady with a microphone to capture their story (and their souls).
Influencers get the word out! Don't keep The Supportedly Podcast to yourself.  Sharing is caring, so help us out and spread the word you rockstar.