Joan joins me today to share how LaunchBio is helping life science and biotech companies through coworking spaces, wet labs, and support programs. She shares the networking opportunities within and outside of the region and how LaunchBio is bringing strategic partners together. I also spoke with Pepper to learn more about how LaunchBio and BioLabs and has helped Praetego make new connections, find new providers, and become more aware of the resources open to entrepreneurs.
"The hope is that there will be a lot of good science that is turning into really advanced technology much more quickly at a much more effective capital price." – Joan Siefert Rose
This week on the Supportedly Podcast:
The coworking spaces provided by LaunchBio.
How the Larger Than Life Science program provides monthly opportunities for networking.
The opportunities to connect with experts in different regions.
How the coworking space is set up, including access to wet labs.
How the S.T.E.M Career Workshops prepares high school and college students for a career in science and entrepreneurship.
How the Invest In Cures program brings strategic partners together.
LaunchBio's partnership with BioLabs.
The mission, challenges and therapies that are being developed by Praetego.
How the coworking lab environment has helped Praetego.
Pepper's advice for new science-based entrepreneurs.
Joan's advice for science-based entrepreneurs that are just getting started.
"We are so blessed with fantastic people who continue to serve this community in many different ways." – Pepper Landson
Free & Low-Cost Programs at LaunchBio:
Connect with Joan Siefert Rose:
Connect with Pepper Landson:
Subscribe, Rate, & Share
Thanks for tuning into this week's episode of the Supportedly podcast! If you enjoy this episode, please subscribe on iTunes and leave your honest review. Don't forget to visit our website, follow us on Facebook, Twitter, and Instagram, and share your favorite episodes on social media!
The Supportedly Podcast is produced by Podcraft. You can create your own great podcast – faster and easier – at Podcraft.com
Joan Siefert Rose
Joan Siefert Rose is the CEO of LaunchBio, a nonprofit organization that has created an innovation ecosystem to help biotech and life science companies through support, coworking spaces, and mentorship. She is nationally recognized as a leader in building entrepreneurial communities and holding roles such as the CEO of the Council for Entrepreneurial Development in Research. During her time with CED, Joan created an investor relation and mentorship program for early-stage companies. Additionally, she has been a columnist on entrepreneurial ecosystems for Forbes and is a frequent conference speaker.
Pepper Landson
Pepper Landson is the Co-Founder and CEO of Praetego, a company that is developing drug candidates to protect patients during surgical and critical care. She has worked within the life sciences for almost three decades and greatly enjoys the field of medical research. Her previous roles include being the CEO of Linked Urology Research Network, VP of Clinical Operations for NephroGenex, and Co-Founder and Principal of Cheval Noir. Pepper is a passionate lifelong learner and values rigorous science, process integrity, and authenticity.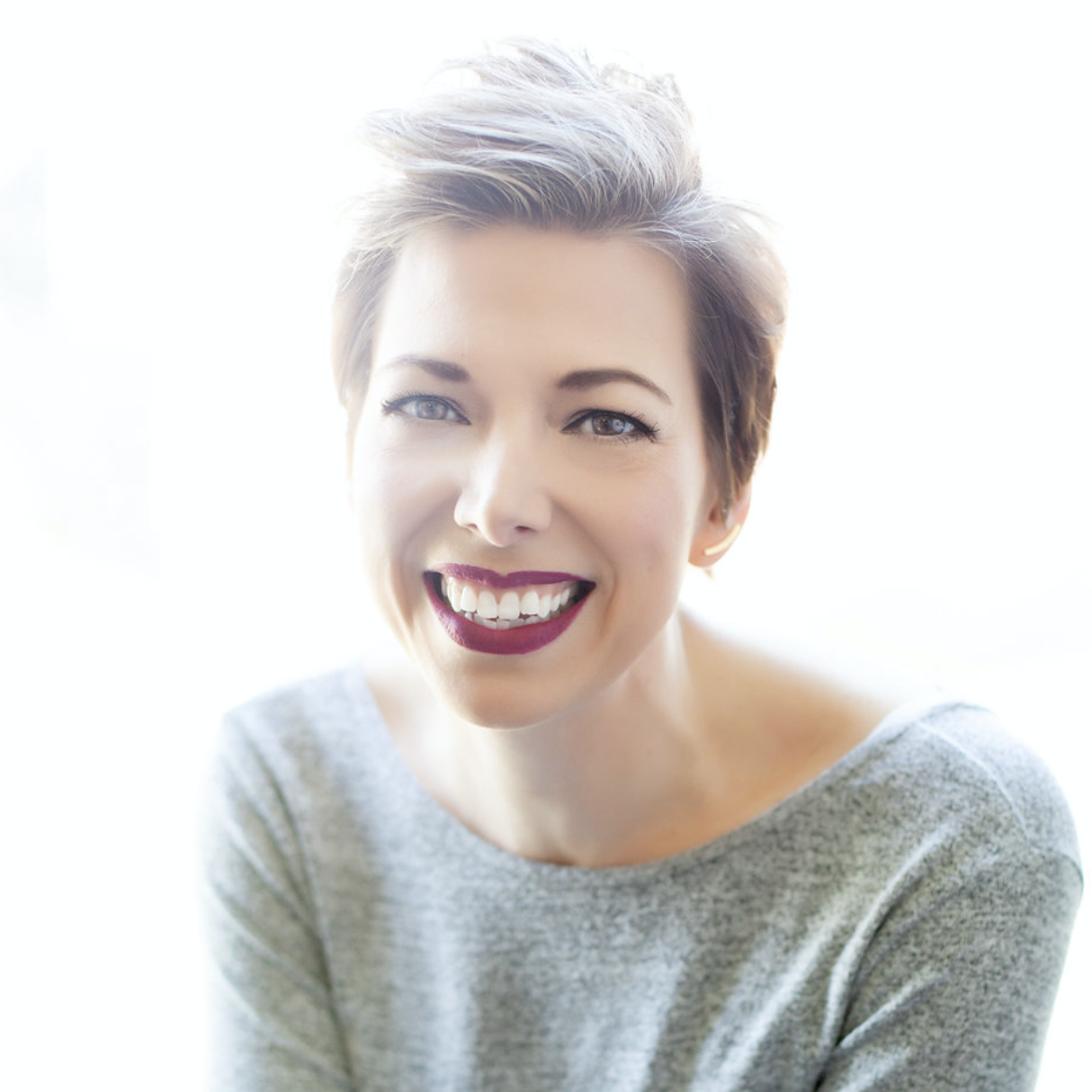 Steph Kissel
I utilize my background and expertise in project leadership to find creative operational solutions every day. I'm passionate about great ideas and inspired by the entrepreneurs who bring them to life (ever seen someone cry happy tears over your prototype?). I'm fortunate to work with people who share my passions and inspire me every day. Together, we're working non-stop to create cool things that empower entrepreneurs and business owners, like Supportedly.com, the place to find entrepreneurial support programs, events, and actionable content like The Supportedly Podcast. To all the providers and entrepreneurs they support, thanks for letting me tell your stories, and if you're reading this, I hope we've helped make your entrepreneurial journey just a little be easier and maybe even more exciting!
The Supportedly Podcast is a show that explores the best free and low-cost support programs helping entrepreneurs start and grow their businesses.
Exploring excellent entrepreneur support programs and the people behind them is what we do on The Supportedly Podcast.
You're an entrepreneur, and you know firsthand that starting and growing a business is hard. Sure, help is out there, but it's not always easy to find, and let's face it - you're short on time.   If this sounds familiar, we created The Supportedly Podcast just for you! Every week you'll be introduced to a leading entrepreneurial support program and hear firsthand how it's helping your fellow entrepreneurs.
Supportedly Co-Founder and COO, Stephanie Kissel sits down with support organizations for an in-depth look at the programs offered, and how they are moving the needle for the entrepreneurs taking advantage of them. You'll hear stories from both the support provider and an entrepreneur who has been through the program.  Guests will include support providers from entrepreneurial ecosystems everywhere and the entrepreneurs they serve.
This season we're talking to incubators, investors, co-working spaces, networking groups, and more. Our goal is to help better inform entrepreneurs about the support that's ready, willing, and able to help them succeed. The Supportedly Podcast is published every Monday and check out our site, Supportedly.com for more programs in your area.
Know of an outstanding entrepreneur support program in your area?  Let us know, and we'll send one badass lady with a microphone to capture their story (and their souls).
Influencers get the word out! Don't keep The Supportedly Podcast to yourself.  Sharing is caring, so help us out and spread the word you rockstar.