How to Skyrocket Your Sales (Without Sounding Salesy)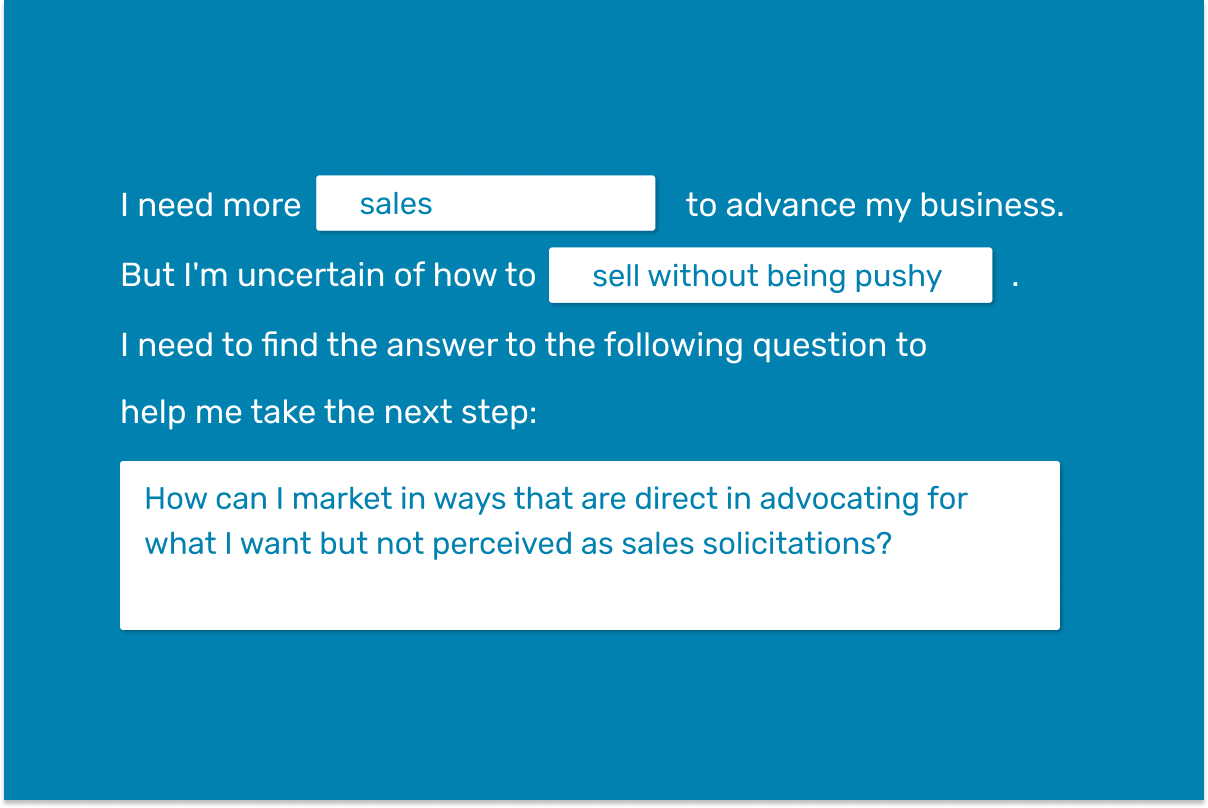 Scott, an Entrepreneur from Palm Beach, FL, asked us this great question:
How can I market in ways that are direct in advocating for what I want but not perceived as sales solicitations?
Here's what we told Scott:
Hey, Scott, awesome question. Let's dig in.
It sounds like you want to successfully sell without sounding "salesy." Smart move. No one likes to be sold to, but damn near everyone enjoys buying when it "feels right." Here are a few quick tips for getting you into the "feels right" zone quickly to skyrocket your sales.
Always:
Be an authority. Knowledge is everything these days, so share what you know with your target customers (and the world). This can come in the form of blog posts, a podcast, informative emails, tweets, etc.
The advantage here is you're not only building credibility and positioning yourself as an expert but helping others where they are on their journey in the process. And when they're ready to buy, they'll be thinking of you! It's a total win-win that relies on reciprocity, a key to successful sales.
For a great book on building authority in sales, check out, The Challenger Sale. It describes how the most effective salespeople not only build relationships; they challenge prospects to see their business in entirely new ways and solve problems they didn't even know they had.
From The Challenger Sale:
"Your solution isn't the subject of your teaching, but the natural outgrowth of your teaching."
"Your solution isn't the subject of your teaching, but the natural outgrowth of your teaching."
"Your solution isn't the subject of your teaching, but the natural outgrowth of your teaching."
Be authentic. Communicate with your prospects as if they were a close friend or trusted co-worker seeking your advice. To skyrocket your sales, let your true self come through in emails, blogs, videos, presentations, etc. 
This guide on Active Listening in Sales will help you do this well. Brush up on your communication skills, and you're going to naturally feel more at ease when you're out there speaking to prospective clients.
Another step to help you relate authentically is to review your personal values. What matters most to you as a leader? How do you walk those values out every day?
Check out the Dare To Lead values list from Brene Brown. Which ones resonate with how you want to live and do business the most? Remind yourself of your top three values before you pick up the phone to make that sales call and lean into them.
Be aligning. Getting to the "feels right" zone requires your prospect's interests are aligned with yours. This requires you to understand your prospect's interests well enough to determine if they're aligned with yours. When you don't do this well (or at all), it feels "salesy."
Check out these three great podcast episodes from the Success in Business Podcast to get you thinking about a whole new framework around sales.
It's not about you. Use these three steps to remove the high-pressure and unnatural feel of traditional sales by focusing on your customer—what success looks like for them and how you can align.
Episode 52: The Alignment-Based Sales Approach
Of course, we're just scratching the surface here, Scott, so be sure to let us know what other questions come up. We'll also create a blog post that dives deeper into this topic so other entrepreneurs can benefit.
We've got your back!
Scott's question touches on the larger topic of sales and marketing. Specifically, how to get better at making more sales.
Turns out, Scott is not alone. There are tons of entrepreneurs out there wondering how to skyrocket your sales without sounding "salesy".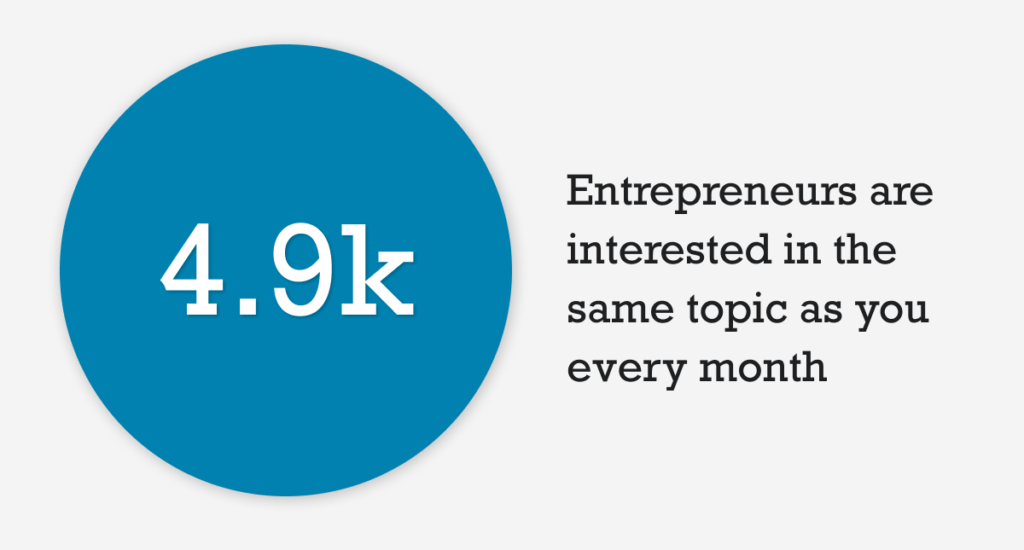 And here are the top sites they visited to get answers:
Before you can get good and skyrocket your sales (and marketing for that matter!), there's a handful of fundamentals you need to master. Here's help:
Really know your target customer and what they need. Our Customer Discovery training walks you through how to identify who to talk to, what questions to ask, and turn their answers into actionable steps.
Understand how your offerings align with your customer's needs by answering the 12 Questions Every Successful Entrepreneur Asks.
Regularly engage target customers in authentic conversations to determine if your offerings align with their needs. This blog post will show you how to create a system to manage your conversations, then track and analyze your success.
Thanks, Scott, for your great question and for getting the ball rolling! You rock!