Time Management Tips to Turn Your Side Hustle Into Your Main Gig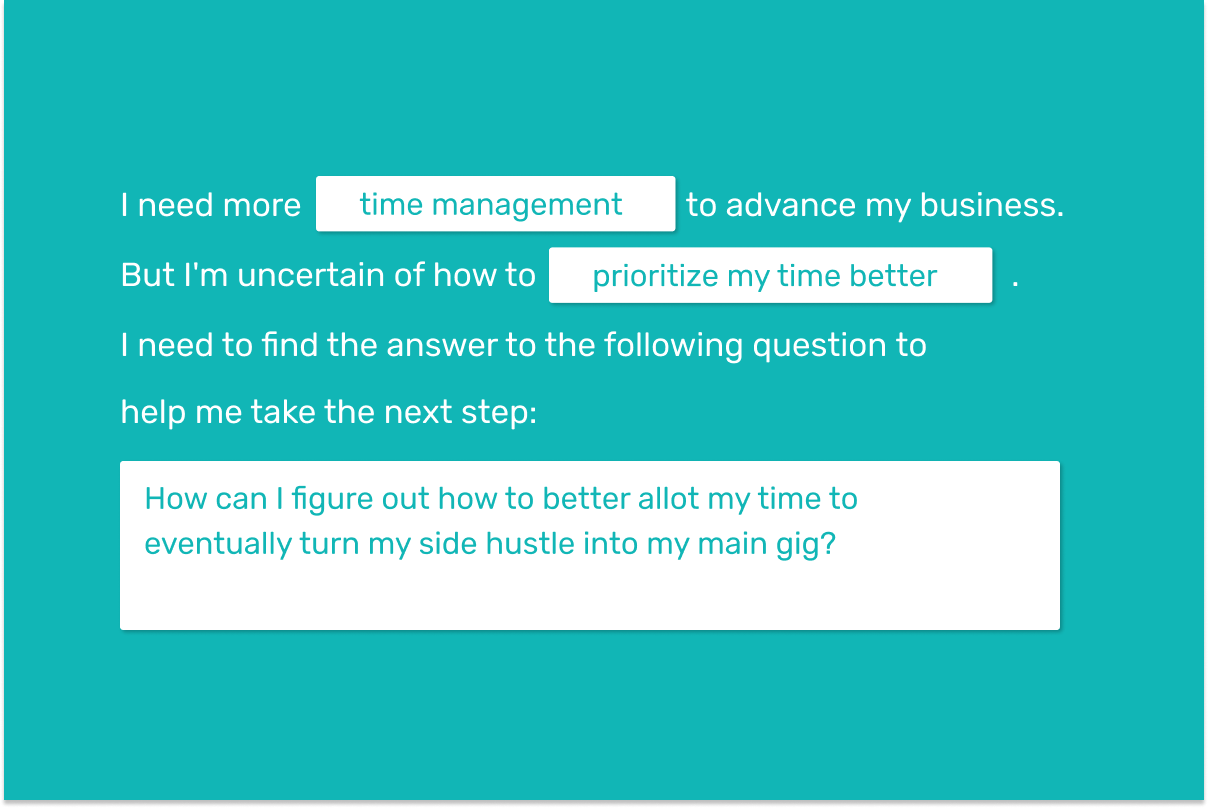 Jessica, an Entrepreneur from Lexington, KY, asked us this great question about time management: 
How can I figure out how to better allot my time to eventually turn my side hustle into my main gig?
Here's what we told Jessica:
Hey, Jessica, fantastic question. Let's dig in. It sounds like you're spread thin like a lot of entrepreneurs, especially in the early stages of building their new business. It's true; Entrepreneurs have to wear many hats—there's no getting around that. But we've got two exercises that will help you get the most out of your time and grow your business.
1. Do a Time and Purpose Audit.
"Your time is your life. Period. How you spend it ends up being what your life is." ~ Dr. Henry Cloud, The One-Life Solution
As psychologist and business consultant Henry Cloud recommends in his book, The One-Life Solution, log how you spend your time for a week. Start logging from the moment you wake up until you go to bed at night. No task is too small here. When you're spread thin, it all adds up, and it counts, especially when you're trying to grow a side gig!
Once you've done your audit to see where you're spending the majority of your time, you might be surprised how much time you waste on mindless activities that don't align with your higher purpose of growing your side business. For example, the average American spends 2 hrs and 24 min. a day on social media alone!
With your time audit, you'll also be able to see what specific tasks you are doing each week in your business, and you're ready to move on to the next exercise:
2. Discover your Highest and Best Use.
After using your time audit to assess everything that you do for your company in a typical week, you can look at the individual tasks and ask these three questions:
Can others do what I am doing right now? There are some things that you — and only you — can do to further your business. We'll help you identify what they are (and are not) so you can get the most out of your time.
How well can they do it compared to me? Objectively take a look at the tasks you excel at and the ones you could use some help with. We'll help you rate them so you can better decide.
What else could I be doing with my time instead? Time is your most valuable commodity when you're looking to scale a business. We'll help you discover where you'll make the most impact towards accomplishing your business goals.
Of course, we're just scratching the surface here, Jessica, so be sure to let us know what other questions come up. We'll also create a blog post that dives deeper into this topic so other entrepreneurs can benefit.
We've created two free worksheets (one for each exercise). Click below to grab them:
We've got your back!
Turns out, Jessica is not alone. There are tons of entrepreneurs out there wondering the same thing.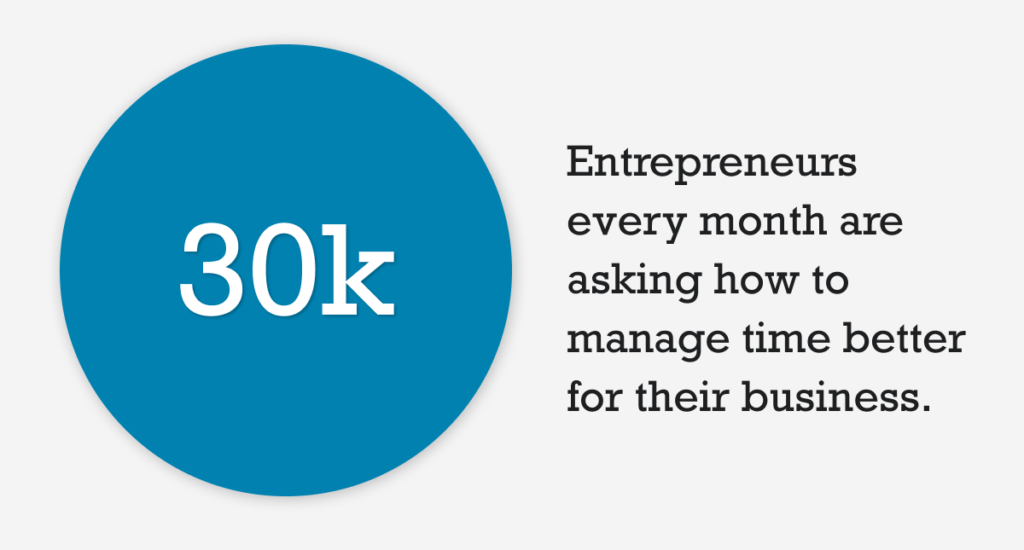 Here are the top sites they visited to get answers:
Jessica's question on time management touches on the larger topic of how to start and grow a business. To eventually turn your side hustle into your main gig, there are a handful of fundamentals you need to learn. Here's help:
Thanks, Jessica, for your great question and good luck growing your business!