How To Improve Your ROI On SEO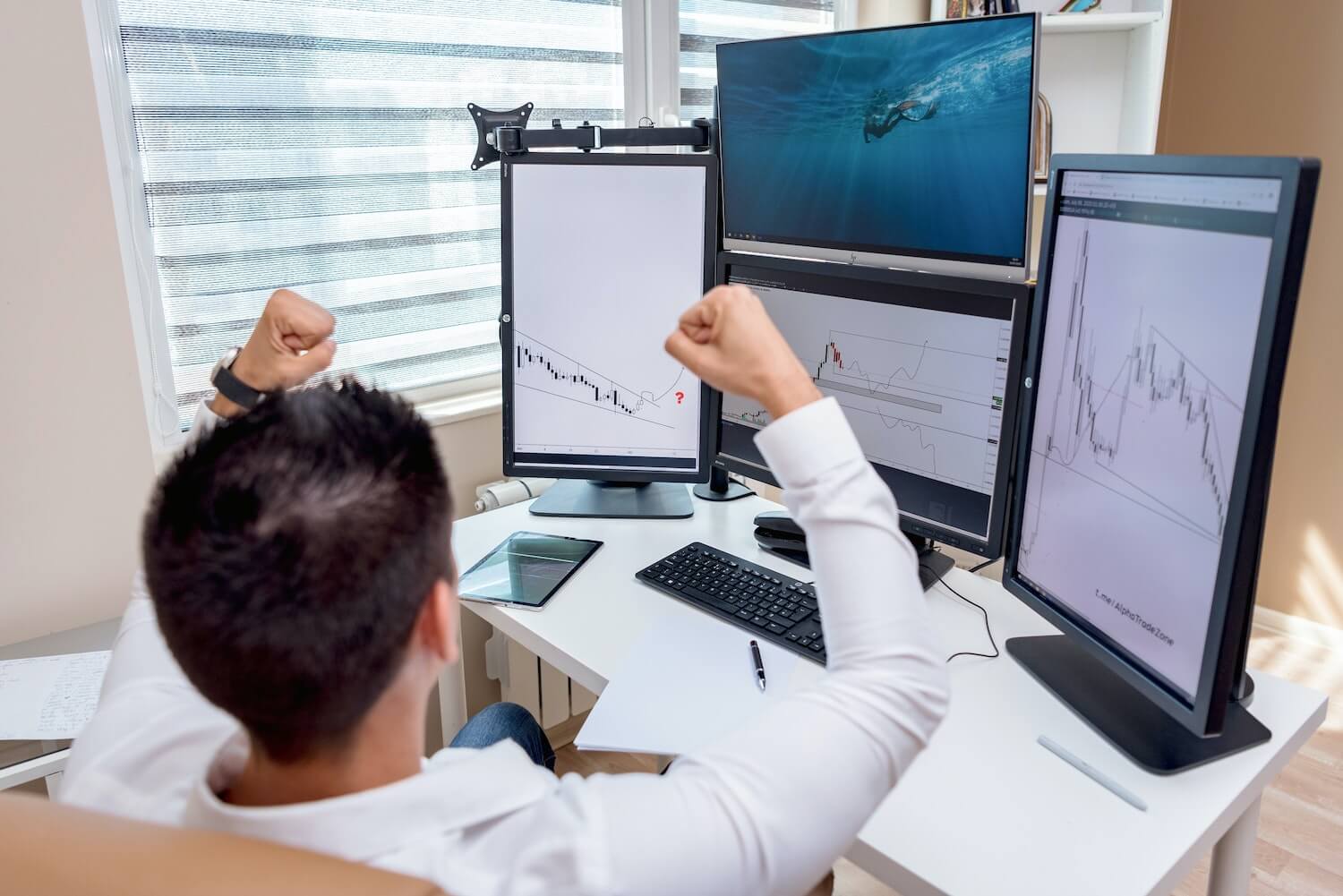 Sam, an entrepreneur from Buncombe County, NC, asked us:
"My small business recently put a good deal of money into enhancing our website — content updates, Search Engine Optimization (SEO) improvements, etc. But I'm not seeing the results I was hoping for. How can I ensure a better SEO Return on Investment (ROI)?"
That's a really great question, Sam! We feel your pain. It can be incredibly frustrating to put all that effort into something like SEO — which doesn't exactly come naturally to most people — and not see a noticeably significant ROI.
But when you implement SEO improvements on your small business website, your ROI depends on how well you actually do those SEO improvements. You also have to remember that SEO is a long-term play. It doesn't happen in a vacuum. To ensure the best possible ROI on your optimization efforts, you must first employ the best SEO practices. These include:
Improving page speed and load time
Knowing your target audience
Ensuring that content quality > content quantity
Knowing the importance of H1 > H6
Learning to do SEO-based research
Ready to dive in? Let's do this.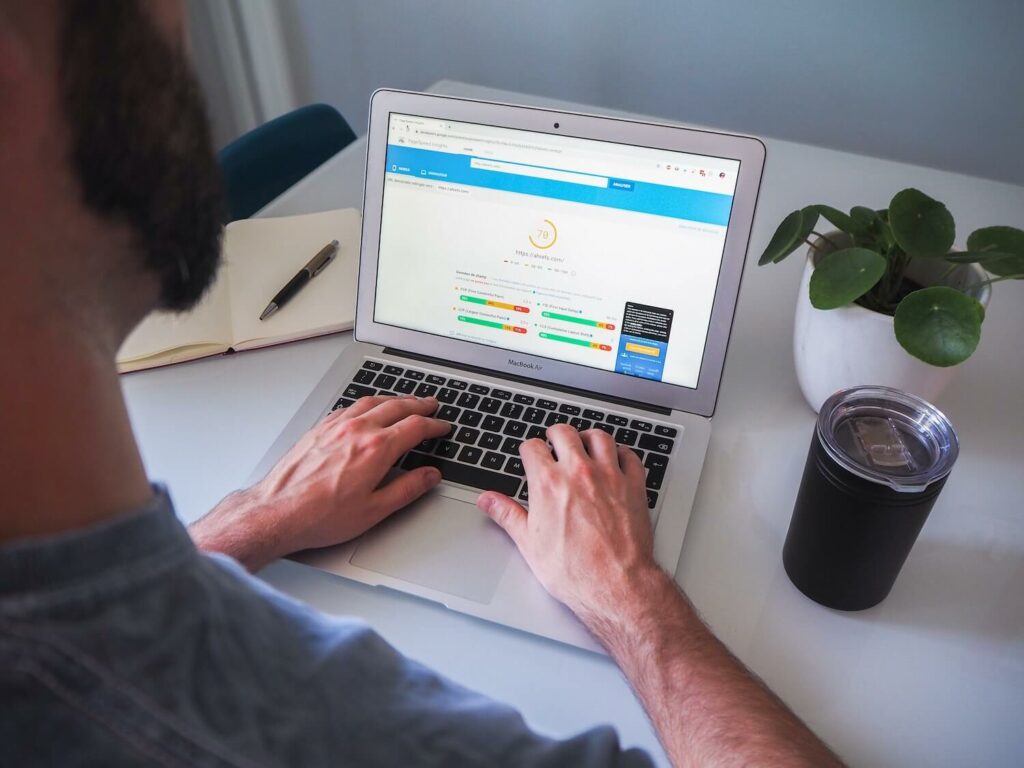 1. Improving Page Speed & Load Time
Page speed matters. It has a direct effect on bounce rate, which is one of the many basic metrics you can use to establish a baseline for site performance. To keep on top of your page speed, you'll want to test it regularly. Huge image files are one of the leading causes of slow page loads. But it's not just images you need to keep your eye on — videos, gifs, and never-ending website copy can also drag your page speed down.
Luckily, there are free tools you can find online (like this one) to help you increase your page speed. These tools can teach you how to optimize your image and video file sizes and pinpoint where copy changes need to be made. After you optimize your existing content, make sure new content is also optimized before you add anything to your website. If a page on your website loads too slow, users will bounce.
2. Knowing Your Target Audience
You can't market your business, services, or products if you don't know who you're trying to talk or sell to. Your website needs to speak directly to your intended audience. For example, if you own a fine jewelry store, your ideal target audience might be people looking to purchase a high-ticket item, like an engagement ring. In that case, your content should clearly reflect that goal, and it should speak directly to that audience's needs in a compelling way.
Confused about how to find your ideal customers? Start by learning the fundamentals of who to talk to, what questions to ask, and how to turn responses into actionable steps.
If your SEO improvements aren't improving anything, that could mean your target audience simply can't find you, or that your website has confusing, vague, or otherwise poorly written content. Take a step back and rethink who you're speaking to and how you're speaking to them.
3. Ensuring That Content Quality > Content Quantity
In a nutshell, your content should be:
Clear, concise, and easy to follow
Tailored to your target audience
Directly related to your small business, your services, or your products
Written with a specific goal in mind
It's worth noting that nothing above mentions anything about having a certain number of blog posts or a minimum word count on each page of your website. That's because for SEO to work, you need to always think quality content over quantity of content. 
Need some help thinking of the right content for your website? Look at what your most successful competitors are doing in terms of marketing to your target audience. If none of your competitors have a blog on their website, maybe ask yourself why. Is that type of content valuable to your audience? If not, focus your efforts on your website copy instead. If you think it is valuable, however, give your own blog a shot and see if it sticks.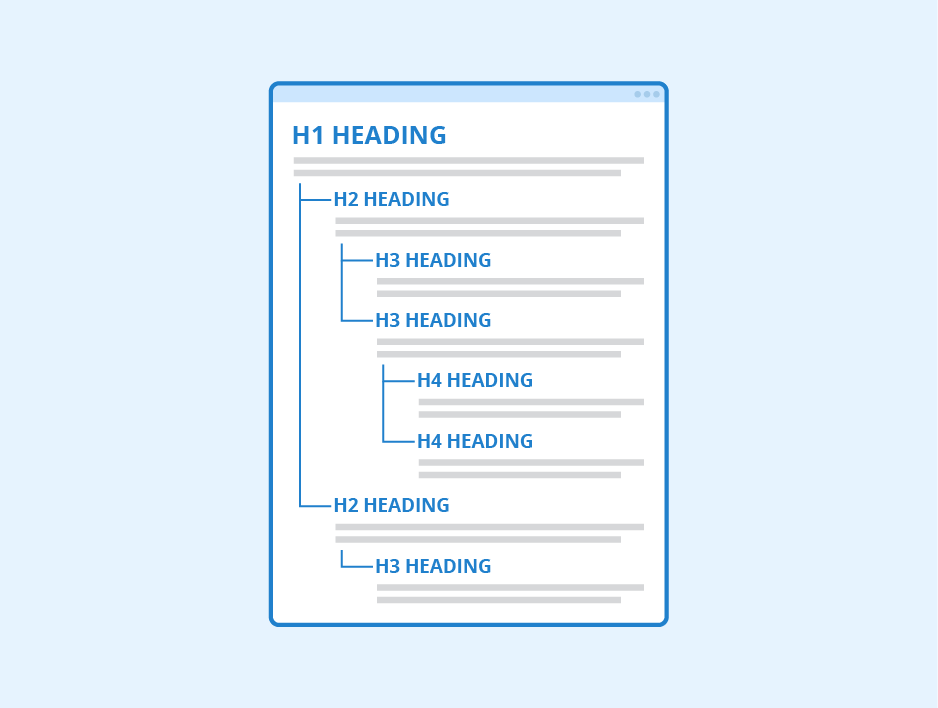 4. Knowing The Importance Of H1 – H6
HTML header tags, more commonly known as <h1>, <h2>, <h3>, <h4>, <h5>, and <h6> tags, make it easier for search engines (and people!) to get a quick understanding of what your webpage is about. These indirectly influence how high your pages are ranked on search engine results pages (SERPs) because they enhance user experience and improve accessibility on your website, both of which improve your rankings.
Focus on the <h1> tag first and foremost — it's the first thing users and Google see. It must clearly describe the content on that page to get people to click when they're on SERPs. Then continue down your page with <h2> – <h6>. Keep in mind that the <h1> tag should define the most important heading on a page, and the <h6> tag should define the least important heading on a page.
5. Learning How To Do SEO-Based Research
Basic SEO-based research doesn't require an SEO specialist or even an expensive tool. A simple Google search is a great place to start to discover where your business comes up on SERPs for specific search queries, such as the products you sell or the types of services you offer.
So, start Googling! As you check the SERPs, ask yourself questions like, "What other businesses do I see in these search results? Does my small business show up on Page 1? If not, which of my competitors do? Am I seeing search results that have nothing to do with my business? Is my business showing up at all for what I queried?"
These are only a few SEO best practices that can help your website attract the right customers and keep them engaged on your website. If you're not seeing results from your SEO improvements right now, don't think they were all for nothing.
SEO takes time, effort, and practice. Make sure you can check off all the boxes we listed above when it comes to SEO you've already implemented on your small business website, and then continue to improve, test, and experiment.