How to Build a Website for Your Small Business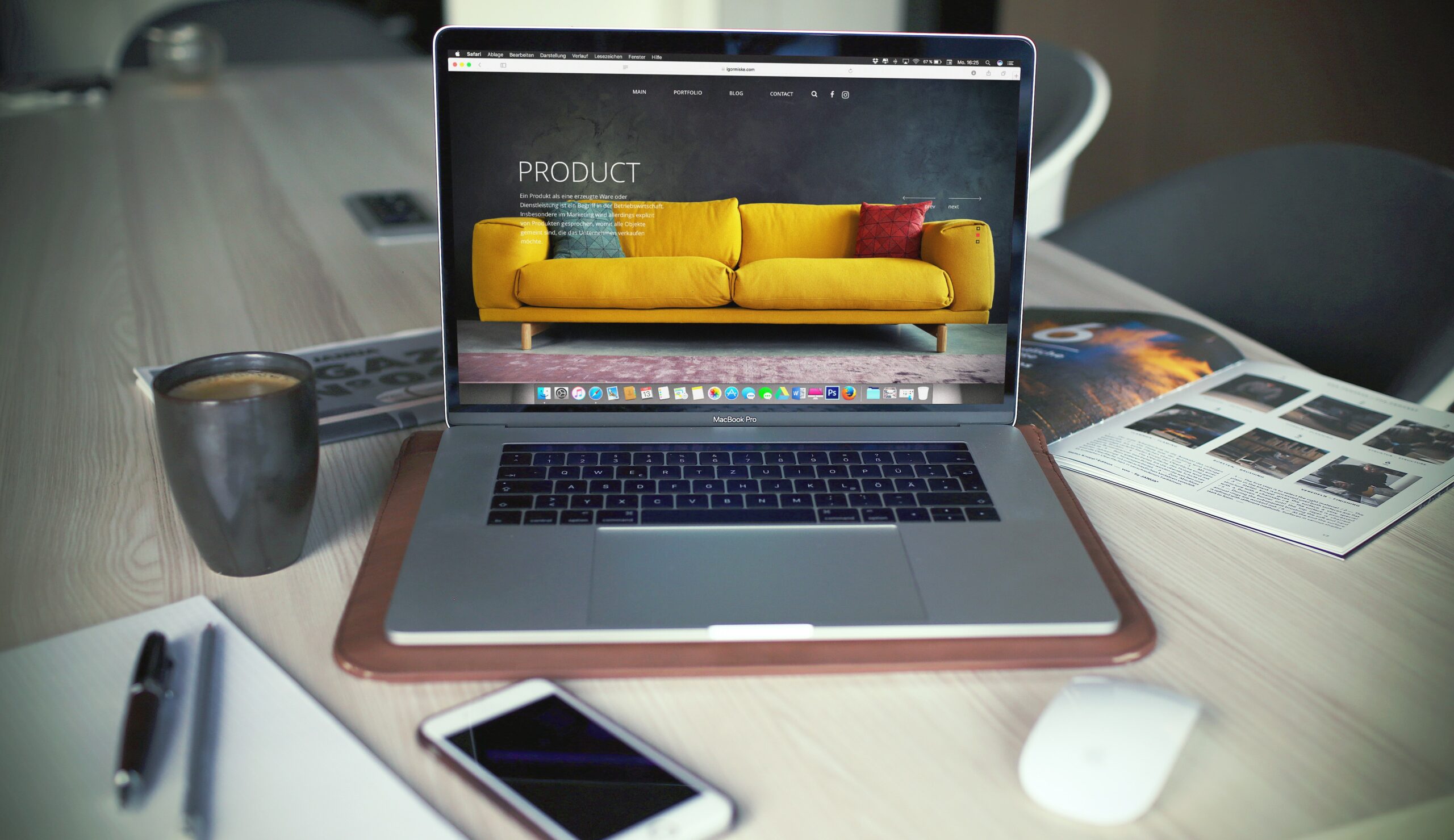 Because we're firmly in the digital age, having a website for your small business is an absolute must. According to a 2019 study, 80% of customers will search for a company online before visiting the store. Despite this incredible statistic, however, an estimated 36% of businesses still don't have one.
If your business falls in that percentile, today is your lucky day. In this article, we've put together some recommendations on how to make setting up your small business website as easy as possible.
1. Pick a fitting domain
When your customer looks for your website, the first thing they'll see is your website name, so a positive first impression is crucial. If you're on a budget, sites like WordPress have a free domain included in the first year of your plan.
Here are some tips when choosing a domain name:
Research possible names. Before you get too excited, check online to see if your chosen domain name is available. If the domain name is already taken, some services, like Domain or GoDaddy, conveniently offer alternative domain names for you.
Pick something easy to spell. Don't make it difficult, because you want your customers to be able to search for your site without getting confused.
Shorter is better. Long website names can be confusing and hard to memorize, so the shorter and simpler, the better.
2. Choose the type of website
There are different types of websites, each with a particular purpose. For example, business websites can help drive business data analytics and help a company improve its services. Portfolio websites can showcase examples of your best work, and entice customers to book your services. Knowing which kind of website you need is crucial for connecting with your customers.
Here three of the most common types of websites:
E-commerce store
If you're selling products, you can upload photos with descriptions and accept payments via electronic methods. Customers can place orders 24/7, even outside of regular business hours.
Media publication
If you want to start an online magazine, talk about news, blog, upload videos, or share a collection of photos, having a media publication website can give you full control over all of these.
Portfolio
If you sell services like professional photography, event coordination, or MC for events, you'll want to show photos and videos of your work and enable customers to book reservations on your portfolio site.
3. Find a good website builder
If building a website sounds overwhelming, don't worry. There are several services that will allow you to use their website builder to create a web page and eventually, a website. Here are some popular ones you can try:
Wix – create a website, blog, eCommerce, photography
Square space – free trial to build an eCommerce, services, galleries
WordPress – free website builder for an e-commerce or blog
Weebly – free website builder, blog, or e-commerce
4. Pick the right keywords
The modern Internet is all about keywords. If your site has relevant keywords, it ranks higher on search lists, which is great for visibility and expanding your market.
Our previous article on creating content that ranks covered several details about Yoast, which maximizes search engine optimization (SEO) and readability scores for blog posts. Yoast makes use of a color coded system where a green dot means pretty good, while red dots are suggestions for improvements. It's a pretty great tool for finding keywords for your business website.
Join the online market
Setting up a website for your business may seem like a daunting task. However, by following the steps above, you'll find that building a website isn't as difficult as it seems. Investing the time, effort, and research into creating a good site will do wonders for your marketing and customer retention. After all, if there's one thing that could be called the cornerstone of modern business, it's this.
Guest post written by Francene Trevor. We welcome her perspective and expertise on this topic!