Resources for NC Veteran Entrepreneurs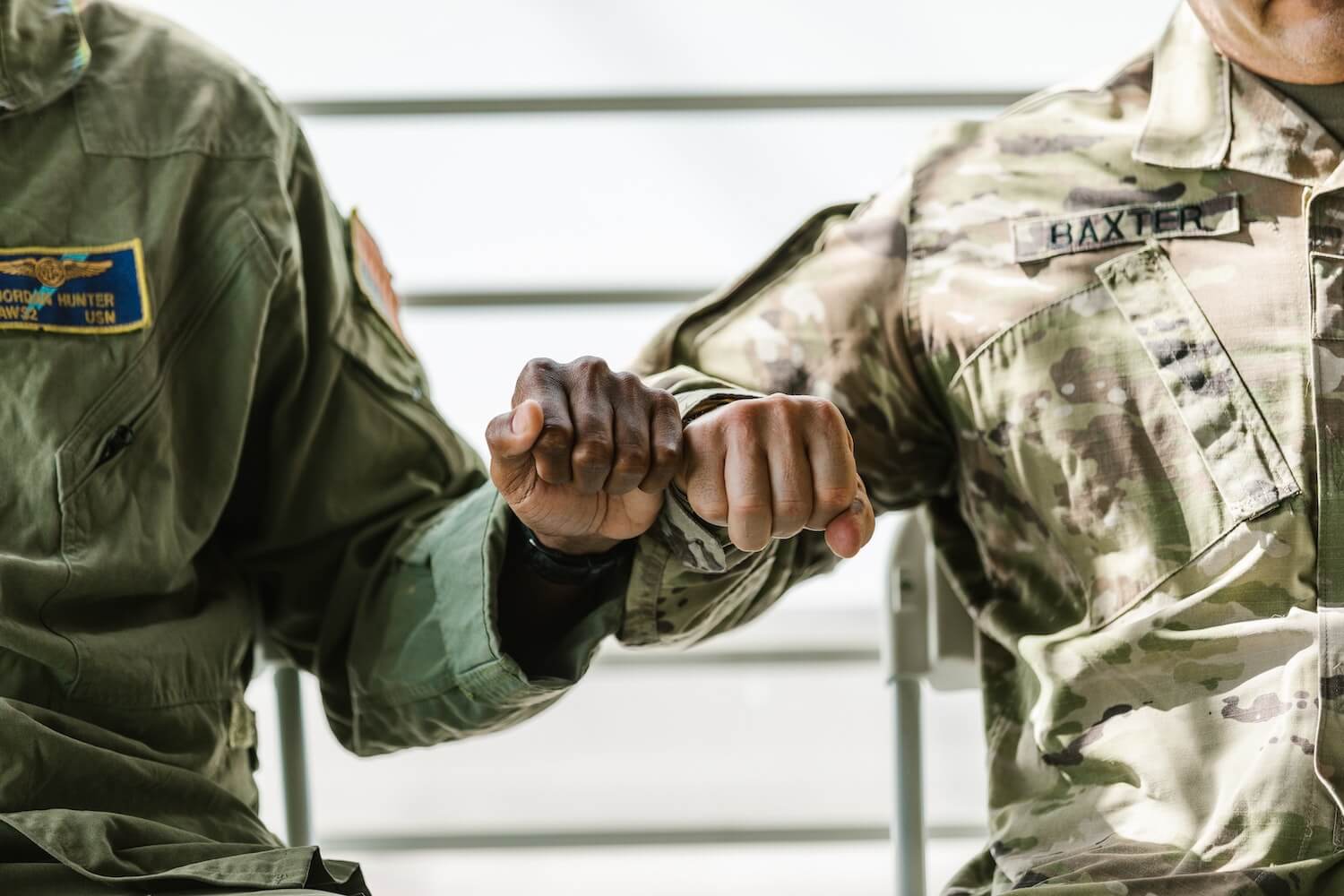 Veteran business owners play a significant role in the U.S. economy. According to the U.S. Small Business Association, one out of every 10 businesses in the U.S. are veteran-owned — that's nearly 2.4 million businesses. And while many veterans face unique challenges starting and growing businesses, the great news is there are dozens of local, state, and federal programs to help them do just that.
In honor of National Veterans Small Business Week (November 1-5, 2021), we're sharing some of the small business resources available to help veteran entrepreneurs across North Carolina.
Coaching, Knowledge & Skills
The NC VBA was formed to assist veterans, veteran professionals, and veteran business owners with the resources they need to become successful in business. A member-operated association, the NC VBA helps develop and strengthen a veterans' business network in North Carolina. The association is the voice in NC for businesses owned by both veterans and service-disabled veterans. Strengthening veteran-owned businesses enables them to contribute to NC's economic vibrancy and empowers them to hire other veterans.
Connections, Space & Tools
Veterans In Residence is a business incubator for veteran-owned and military spouse-owned startups. It provides veteran and military spouse entrepreneurs and business owners with coworking space, a local community, a national business network, and targeted support to grow their business. In partnership with WeWork and Bunker Labs, this program launches new cohorts every January and July who hold one another accountable for business growth and success.
Coaching, Knowledge & Skills
While the U.S. Department of Veterans Affairs is a great resource for veteran advice for post-military life, it also features a Veteran Entrepreneur Portal on its website that's perfect for veteran business owners. The portal makes it easier for small businesses to access federal services and quickly connects veteran entrepreneurs to relevant 'best practices and information.
Money
For veteran-owned businesses looking for an investor, Hivers & Strivers is a great resource. As an angel investment group, Hivers & Strivers offers early-stage support for startups founded and run by graduates of U.S. military academies. Their goal is to support young veteran entrepreneurs and produce high returns of 20% or more. According to their website, they are founder-friendly, which means they will be in the trenches alongside our guys throughout the entrepreneurial ride.
Coaching, Connections
V-WISE is a training program in entrepreneurship and small business management that helps women veterans and female military spouses/partners find their passion and learn the business skills necessary to turn an idea or startup into a growing venture. Funded in part by the SBA and operated by Syracuse University, V-WISE has a three-phase program consisting of a 15-day online course, a three-day in-person training event, and ongoing mentorship and support for program graduates as they continue to grow their businesses.
Coaching, Knowledge & Skills
The mission of the SBA's Office of Veterans Business Development is to maximize the availability of administration small business programs for veterans and their dependents or survivors. Their website houses everything you need to know about special programs and initiatives designed to help veterans. It also has a number of programs and services to assist aspiring and existing veteran entrepreneurs such as training, counseling and mentorship, and oversight of federal procurement programs for veteran-owned and service-disabled veteran-owned small businesses.
Veterans are 45% more likely to be self-employed than non-veterans, according to that same survey from the SBA, making running a small business the perfect choice for a post-military job. With ample resources and programs ready to back you, growing a business as a veteran is a no-brainer.
Have a question about this topic or anything else? Just ask!