Write a Killer Job Listing To Attract Who You Want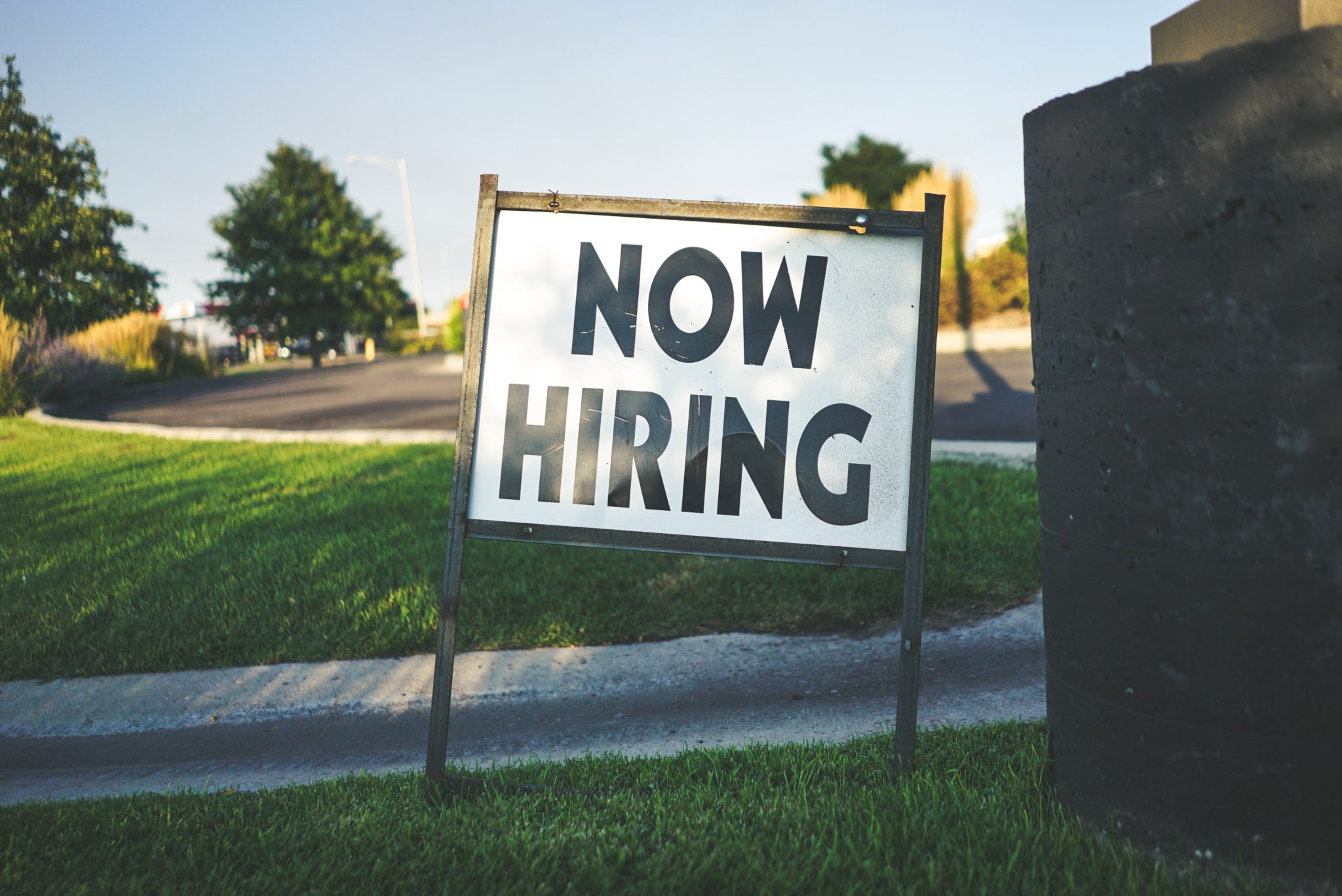 Now that you've nailed down your company culture and discovered other ways to attract and keep great talent, you're ready to write a killer job listing to get the kind of people you want on your team. 
If done right, job listings are a great first filter to lessen the burden of weeding out applicants in the hiring process.
Creating a killer job listing is kind of like panning for gold. The finer your netting, the better you're able to filter and get to your gems. By refining your listing, you'll get a higher quality pool of candidates and reduce the back and forth of finding best-fit matches who will easily come into the fold rarin' to go!
On the flip side, if you're just tossing in generic descriptions, outdated terms, and bland language, you're going to get applications from anyone within a hundred-mile radius with an internet connection and a stretchable resume. Around 46% of new hires quit or are fired within 18 months, many because of cultural fit, so you want to get this right from the get-go.
To get the top-notch people you want, make sure your listing is:
Authentic to who your company is and what the role will entail. Really let your company's personality shine.
Engaging to read—remember, people talk and read like people, not robots! Enough with the jargon and snooze-inducing language.
Detailed enough to weed out people who clearly are not qualified. If you need certain skills or experience, say it, or risk qualifications being left up to interpretation.
Highly Descriptive with what the day to day realities of the job look like and what the benefits of working with your company are. Fun office parties? Great benefits? Skills development incentives? Hell, even a great snack selection? Put it all in here.
For an example of a great job listing, we've pulled this one from our partner, WE•DO Worldwide: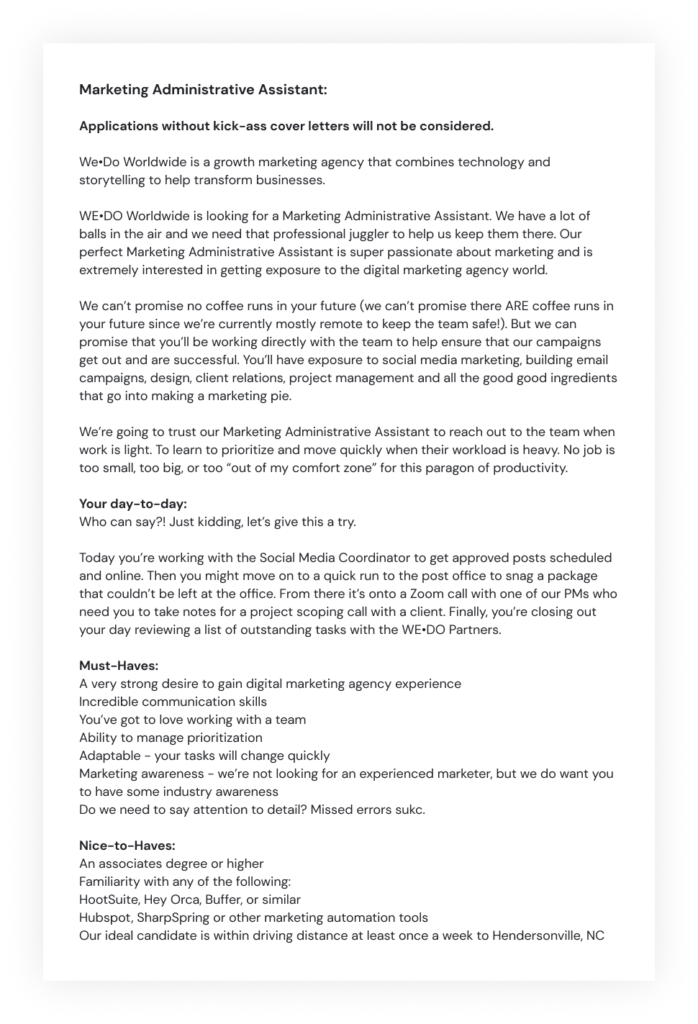 Reading through this listing, you can easily get a taste of their company culture, values, and the kind of candidates they're looking for.
Notice how each listing is described in a way to attract the particular person suited to the job. For example, job descriptions change to adapt to a Project Manager vs. a Graphic Designer and the kinds of qualities those people need to succeed on the job.
Now, down to the nitty-gritty of writing:
We know it's sometimes tough to get going, so here's a template you can copy to help you create the outline/structure for your posting. With the right tools, some creative thinking, and a little time, you can create a killer job listing that not only filters out bad-fit candidates but also attracts great ones!

Happy hunting!
Have a question about this topic or anything else?