NC Regional Round-Up: 10 Resources For Entrepreneurs in Raleigh-Durham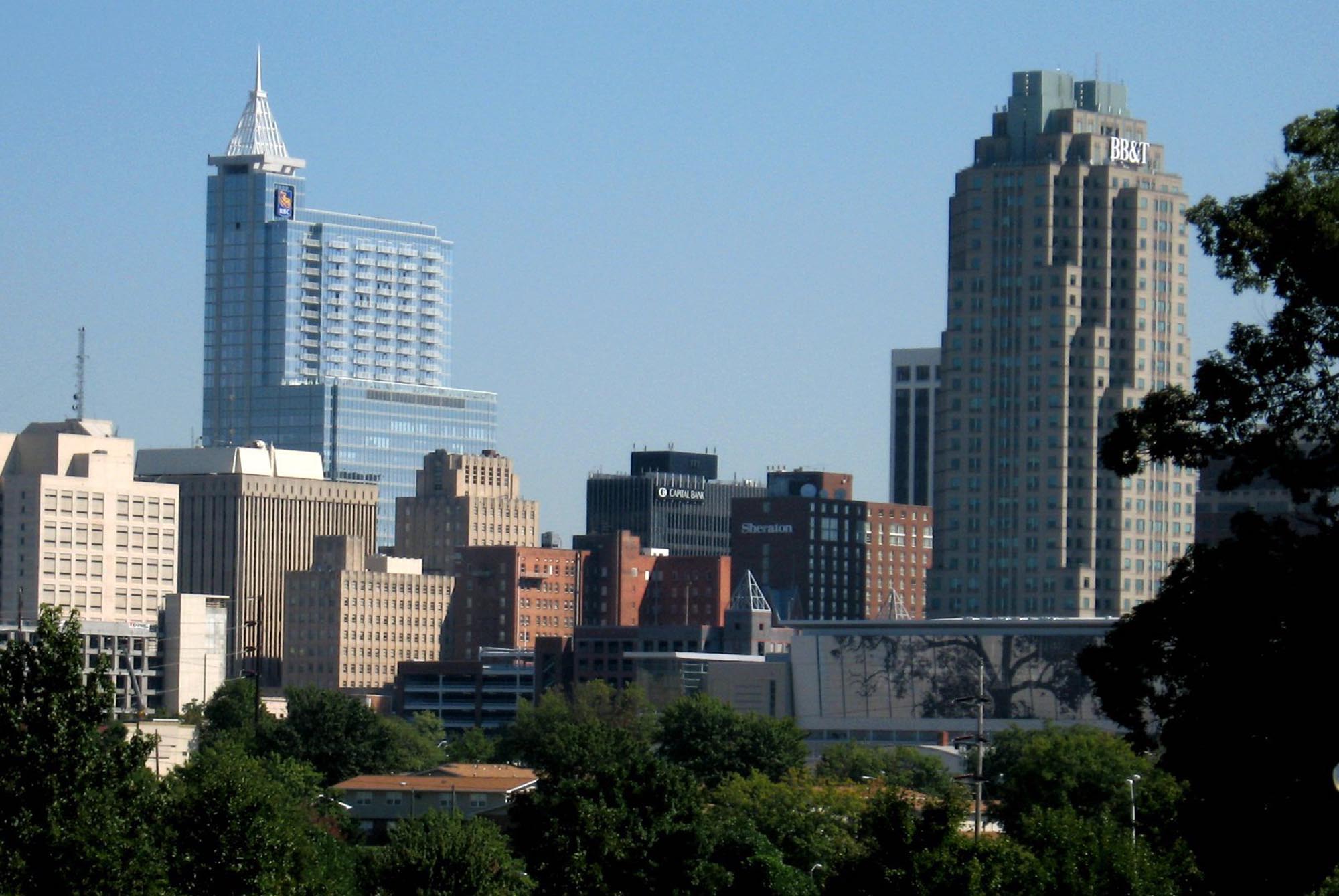 We knew when we created Supportedly.com that there were a lot of amazing resources all over the state, but even we've been blown away by how many programs are available to support you on your entrepreneurial journey. Over the next couple of months we're going to highlight just a few from each region. In this post we've rounded up just a sampling of super cool resources that can be found in our state capital, Raleigh, and the surrounding cities of Durham and Chapel Hill. Here are ten links and brief descriptions for entrepreneurs in Raleigh-Durham!
NC IDEA
320 Blackwell St #400
Durham, NC 27701
Offering six programs designed to help promote entrepreneurship throughout the state of North Carolina, it's hard to know where to start! NC Idea offers programs that focus on mentoring female business owners, seed grants for innovation, personalized leadership training for founders, and helping individuals and organizations offer programing and events to engage their communities. But let's pick just one to discuss – John Austin leads NC IDEA LABS, an intensive program for founders developing an idea or product that needs validation through customer discovery. If you're somewhere between ideation and a minimum viable product, this no cost program will help you mitigate risk and accelerate decision making for your start-up.
Advice/Mentoring / Knowledge & Skills
Startup Stampede
201 W Main Street
Durham, NC 27701
The name says it all. Taking place in what is known as "the startup capital of the South," the image of startups converging on Durham is an apt one. This two-month incubator, which helps retail-focused companies scale online sales, is attracting diverse startups from near and far. Given that consumer products sales are expected to top $36 billion, it's no wonder companies are competing for a spot in the stampede.
Advice/Mentoring / Space & Tools
N.C. Entrepreneurship Clinic
381 Initiative Way
Raleigh, NC 27695
https://entrepreneurship.ncsu.edu/spaces/entrepreneurship-clinic/
Recipient of the 2018 Excellence in Co-Curricular Innovation Award from the United States Association for Small Business and Entrepreneurship, the NC State Entrepreneurship Clinic takes great ideas and helps students execute them. Established in January 2015 as part of NC State's Poole College of Management, the program was created to give students entrepreneurial experience outside of the classroom.
Talent / Knowledge & Skills
American Underground Coworking and Office Space
201 W Main St.
Durham, NC 27701
https://americanunderground.com
One of 11 Google for Entrepreneurs tech hubs, American Underground was launched in 2000 in the basement of an old tobacco warehouse at the American Tobacco Campus. Since that time, it has expanded to approximately 125,000 square feet of space at three locations in downtown Durham. With a large percentage of resident companies led by women or racial minorities, diversity is a major focus of American Underground.
Space & Tools / Connections
Exchange for Black Founders
201 W Main St.
Durham, NC 27701
The Exchange is a week-long bootcamp-style program that connects black entrepreneurs from all over the US with investors, mentors, and resources to prepare them to raise seed money. It is also an opportunity for network building for these entrepreneurs. During the bootcamp, participants will not only have the opportunity to meet with investors, but also with Google for Entrepreneurs mentors.
Money / Advice/Mentoring / Connections
HQ Raleigh Community
310 S. Harrington Street
Raleigh, NC 27603
https://hq.community/find-a-location/hq-raleigh
HQ Raleigh has big goals. It wants to help Raleigh become one of the top entrepreneurial cities in the US. For their part, they're building a trusted support community and providing access to flexible, affordable office space. Designated as a B corporation, HQ Raleigh is passionate about creating conscious culture and providing place where startups can make a positive social impact.
Space & Tools / Connections
The Mothership
401 West Geer Street
Durham, NC 27701
With more and more millennials opting to work for themselves, The Mothership responded by creating a cool space to connect, make things, and collaborate on good ideas. Located in downtown Durham, they offer a combination communal office, meeting space, and storefront dedicated to helping self-employed, creative professionals thrive.
Space & Tools / Connections
Launch Chapel Hill
306 West Franklin Street
Chapel Hill, NC 27516
http://www.launchchapelhill.com
This award-winning tech incubator and coworking space offers startups a 22-week program that includes mentoring and help from an entrepreneur-in-residence. The program accepts two cohorts of 12 teams each year from companies that are ready to scale and have a national or global focus. It's been pretty successful at selecting companies so far.
Knowledge & Skills / Space & Tools / Connections
Bull City Venture Partners
201 West Main Street Suite 100 PMB 28
Durham, NC 27701
Organizers at Bull City Venture Partners, a VC firm focusing on startups and emerging firms, are behind the annual Entrepreneurs' Series: Venture Outlook event which typically draws hundreds of investors looking for possible deals and entrepreneurs hoping to find financial backers. On average the firm itself invests $250K to $2 million in software and internet companies.
Money
e51
310 S Harrington Street
Raleigh, NC, 27603
A women-to-women initiative that hosts networking and training events for high-impact female entrepreneurs, e51 sponsors "CoffeeConnections" and other mentor-peer groups to help women develop a stronger sense of community and a solid female-peer network. Their website shares such core values as "Be bold", "Pave the Path for Others", and "Make the Impossible Possible".
Knowledge & Skills / Connections
Your Turn!
If you live in the Triangle and are inspired by this list, take some time to visit one or two of the organizations (or one of their events) on this list.