6 Small Business Resources For Entrepreneurs In Asheville, NC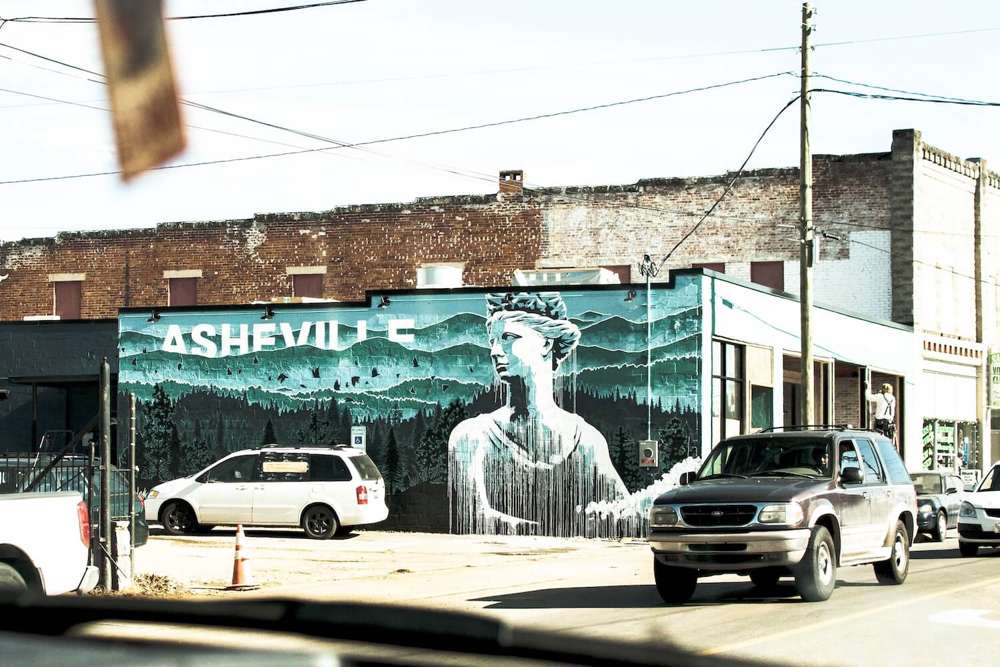 A while back, the Supportedly team started creating what we called "North Carolina Regional Round-Ups." Each of these blogs listed a sampling of super cool resources for entrepreneurs that could be found in different areas across the state (like Asheville, Raleigh-Durham, and Catawba Valley).
We've recently received feedback from our users about how those round-ups truly helped them find the right resources for their small businesses. That's why we're revisiting each of those blogs (and potentially adding a few more regions to the round-up list) to give you even more small business resources to explore!
Here are six more Asheville small business resources for you budding entrepreneurs.
Coaching / Knowledge & Skills
151 Patton Avenue Federal Building, Room 259, Asheville, NC 28801
SCORE (Service Corp of Retired Executives) is a leading, nation-wide organization that has assisted millions of entrepreneurs over its 50+ years of operation. Are you starting a new business? Do you have an existing business and have questions? The Asheville SCORE chapter has over 50 certified small business mentors ready to help. Whether you're a startup or an existing business, SCORE mentors will help you and your business open new markets, reach new customers, and achieve new goals.
Tools & Space
257 Haywood Road, Unit 201, Asheville, NC 28806
WestBase is not your average coworking space. Its modern and comfortable atmosphere was meticulously designed for maximum enjoyment and productivity in mind. Members can utilize privacy phone booths, conference rooms, communal desks, and lounges, or even rent a private office. They also provide local fresh coffee, fax/scan/print services, high-speed internet, flavored water, and healthy snacks and beverage options. The environment is extremely fun and sociable (trust us!) yet quiet with easy-to-find seclusion.
Talent
36 Montford Avenue, Asheville, NC 28801
Venture Asheville is an economic development organization dedicated to spurring business development in the Asheville area. Their flagship program, Elevate, (which we mentioned in the first installment of this round-up series) is an accelerator-type program that mentors startups and provides hands-on support to help new companies navigate the details of launching a business. But Venture Asheville also provides a well-maintained job board that lists amazing opportunities with tech companies and other high-growth ventures in Asheville. You can even ask to get your open positions listed to find hard-to-get local talent.
Coaching / Knowledge & Skills
1465 Sand Hill Rd, Candler, NC 28715
Western Women's Business Center, a program of Carolina Small Business Development Fund, has a mission to foster economic development in NC. They meet the needs of women entrepreneurs through one-on-one business coaching and counseling, workshops, seminars, networking opportunities, and technical assistance. ​Business owners are offered training on a range of topics including marketing, financial management, business planning, preparing for a small business loan, industry-specific topics, and more.
Connections
B Local Asheville + WNC is a resource for area B Corps and those who want to become B Corp Certified. If you're unfamiliar with B Corps, these are for-profit companies working to leverage their business as a force for good. Most of the companies associated with B Local Asheville are based in WNC and all have operations locally. B Local Asheville + WNC does also include non-profit partners whose missions align with their purpose. They support one another and those working toward B Corp certification to "B the Change" right here at home.
Advice & Mentoring / Connections
Developed in 2012, 1 Million Cups is a free program designed to educate, engage, and inspire entrepreneurs around the country. Through the power of volunteers, 1 Million Cups has grown to more than 160 communities — one of those communities being Asheville. These events, which happen every month (sometimes weekly!), are meant for local entrepreneurs to meet and present their startups and startup ideas to a thriving peer network of founders in Asheville to get feedback and find support for their business growth.
If you live in the Asheville area and are inspired by this list of resources for entrepreneurs, take some time to visit one or two of the organizations (or attend one of their events) on this list.
Have a question about this topic or anything else? Just ask!