The Supportedly Small Business Dictionary: Pt. 2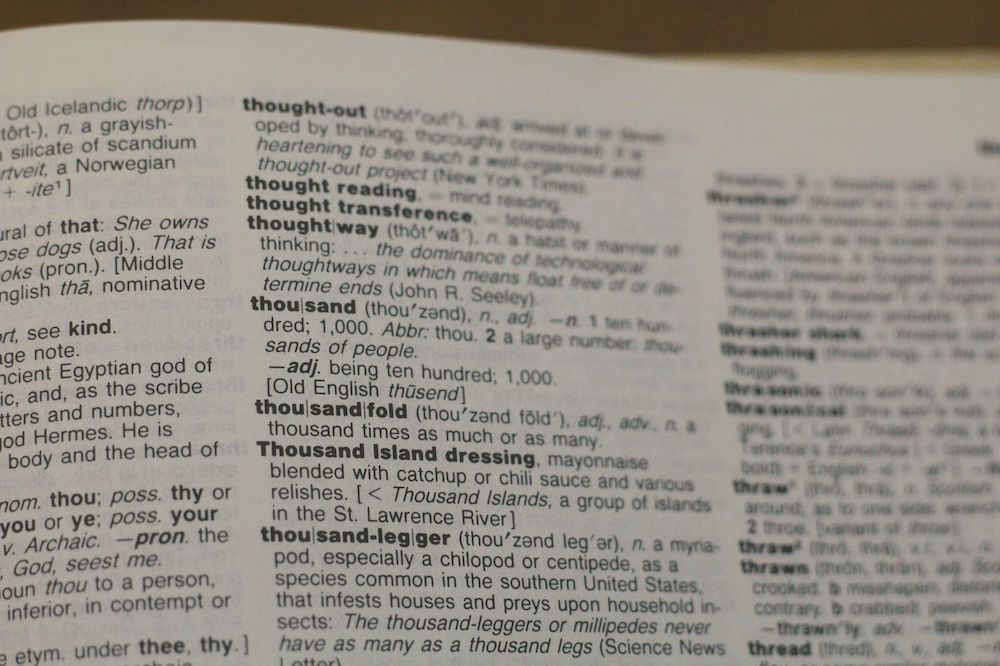 Welcome to the second installment of The Supportedly Small Business Dictionary! If you missed the first installment, check out the link above.
Want to know what your fellow entrepreneurs and small business owners are searching for these days (aside from the ever-elusive money tree)? Supportedly has got you covered. By using a little bit of marketing research magic and strategy, we discovered the top 10 most searched for words by entrepreneurs throughout the month of November. We've also provided easily digestible definitions for each word — no jargon-heavy explanations to wade through in this Business Dictionary.
Got a question of your own that you need help solving? Just ask us here and someone from our team will provide an expert answer.
In our addiction to the Supportedly Business Dictionary Below, check out the top 10 most searched for terms by entrepreneurs last month.
TikTok: Ahh, yes. TikTok. What is TikTok? TikTok is many things, but at its simplest, it's a social media app where people create and share short-form videos. It's wildly popular among teenagers, includes the ability to add animation, filters, and music, and has birthed many viral moments. It's entertaining, it's addicting, and it's the perfect place to post your attempt at the latest dance challenge. Oh, and it's also the top app worldwide this year, so you might want to consider it for your own social media strategy.
W-9: A W-9 is a one-page tax form that allows a person or entity to send their Tax Identification Number (TIN) to another individual, financial institution, company, or bank. Also known as a "Request for Taxpayer Identification Number and Certification," the one-page form is pretty straightforward — you're basically just supplying information (name, address, social security number) to another party for them to report income paid to you (independent contractor fees, interest, dividends, capital gains, cancellation of debt, royalties, etc.) to the IRS.
Streaming: You stream Netflix. You stream Spotify. You stream cat compilation videos on YouTube. Streaming is used to describe media that you consume in real-time (vs. consuming it by having to download a file). It includes everything from music, podcasts (like "Success In Business"), movies, TV (excluding cable), video news clips, and webcasts of live events. If you're watching or listening to something continuously and you didn't have to download it, you're probably streaming it.
Executive Summary: An executive summary is an overview of the main points or ideas in a larger, long-form report or business plan. So, in internet-speak, it's basically the "TL;DR."
Smart Switch: The second app on this list, Smart Switch moves over phone things — such as contacts, music, photos, calendar, text messages, and device settings — from a non-Samsung Galaxy device to a Samsung Galaxy device.
Curbside Pickup: Curbside pickup essentially became a new way of life during the height of the pandemic. When countless establishments were forced to close their doors to the public, some of them changed their business plan and pivoted by offering this contactless service, which allowed people to get their favorite goods to-go.
Severance Pay: You might get this *fingers crossed* if you get fired or laid off from your job. Severance pay (or a severance package) is the compensation and/or benefits someone who unwillingly leaves their job receives upon termination. It's not a given, though, and often depends on the length of employment.
CAP Rate: If you're looking to invest in some real estate, CAP rate is pretty important. Also known as "Capitalization Rate," this term is basically a measure of risk. In most cases, a low cap rate = a low-risk investment; a high cap rate = a high-risk investment. You calculate this rate by dividing the cost of an investment property by the net operating income (NOI) it's expected to generate per year.
Accounts Receivable: Accounts Receivable (AR) is the outstanding invoice or unpaid balance a customer owes a company for goods or services rendered. ARs are legally enforceable, so don't let them linger too long if you're the one who owes them.
Angel Investor: Angel investors are like fairy godmothers: They help make dreams come true by investing money in early-stage businesses. These individuals or funds invest in a startup with the expectation they will generate a profitable return on their investment (usually 5-10x more), usually between 3-5 years. Here's a great article on "How To Find An Angel Investor" if you want to learn more.
Have a question related to this topic or anything else?