Surviving The Staffing Shortage As A Small Business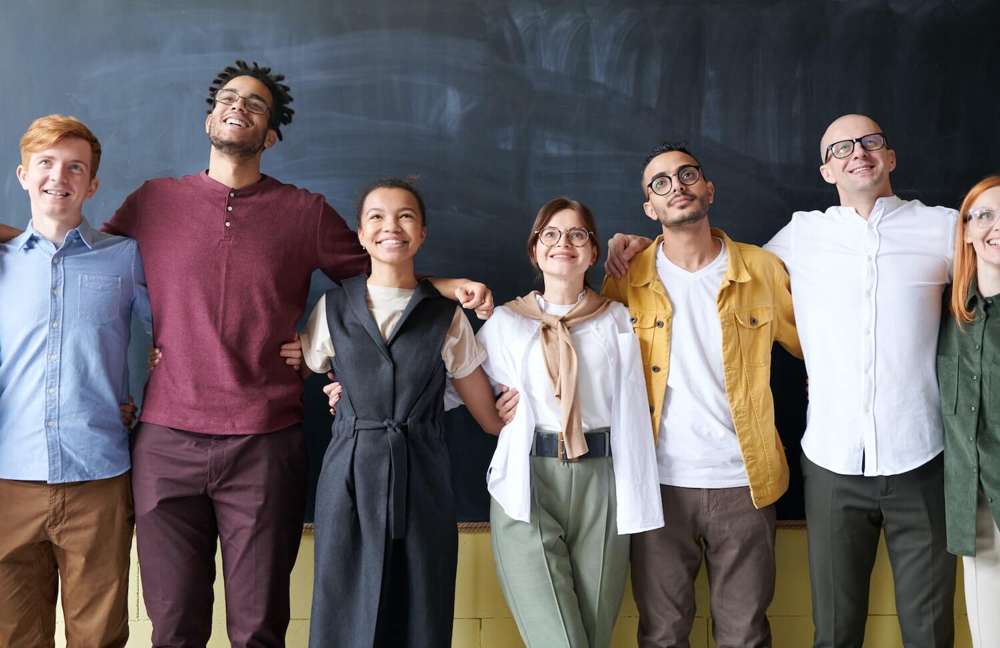 Are you having a hard time filling open job positions? Is it challenging dealing with impatient customers because of it? It's not just you and your small business.
The U.S. is currently experiencing a major labor shortage due to the pandemic. In March 2021, the U.S. Bureau of Labor Statistics reported an all-time high of 8.1 million job openings with a job openings rate of 5.3%.
To help your small business survive this current staffing shortage, we've come up with three things that you can easily do to keep, find, and impress team members.
1. Put a major focus on retaining your current employees.
Not only do you want current staff to stay on payroll, you want them to love what they're doing and feel good about coming to work every day. That means it's time to revamp your current policies and procedures. Consider the following:
Spend one-on-one time with them. Schedule half-hour meetings once a month with each employee to talk about their needs, wants, future plans, motivations, and more. These types of feedback sessions can make staff feel heard and give them an outlet to open up about any issues they may be having. This can allow for open communication among your entire team — and could potentially make an employee think twice about finding employment elsewhere.
Provide flexibility. If the pandemic has taught us anything it's the importance of spending time at home with family. It's now more important than ever for businesses to provide their team members with ample time off, flexible work schedules, work-from-home days, the ability to leave early for appointments or family functions, etc.
Give career opportunities. Make sure to ask staff during your one-on-one sessions what other skills and techniques they would like to learn more about. Offer stipends for educational events or share account access with them to LinkedIn Learning (previously Lynda.com) or other career-growing platforms. 
Set an intentional company culture. Take the time to really deep dive into what your company truly values at its core and why. How do your policies, attitudes, and organizational principles reflect them and support them? Where are your values not reflected? Why?
2. Find new, creative ways to recruit staff.
It's time to think bigger than Indeed and LinkedIn where everyone is posting their open job positions. Where else can you find exceptional employees? Try these creative recruitment ideas.
Create fun, engaging posts on social media. If you already have an active and engaged social media presence for your small business, it's a no-brainer to post your job listings there. On your Facebook page, create a hiring event for locals to come in and get to know your brand and the jobs you have available. Create an Instagram Reel or TikTok showing a "day-in-the-life" of an employee at your company. Do a live Q&A on Twitter where potential hires can ask questions. Think outside the box when it comes to promoting on social media.
Post on Nextdoor. You want hires that are located near you, so why not post about career opportunities on the popular Nextdoor app? Nextdoor is where your local community can come together to exchange recommendations, post alerts and neighborhood updates, sell items, and more. Just set up a Business Page and find new hires with a few business posts.
Collaborate with other local small businesses or business groups. Many local business groups and networks have online job boards, which could be a great avenue for you to explore. You could also try to get connected with some of the local businesses near you for a larger hiring event with fun giveaways, games, and whatever else you can come up with! Involving more local small businesses other than yourself can expand the reach of your open job positions exponentially.
Ask your current employees to reach out to their personal networks. People always say your employees are your best advocates. Ask them to put their own feelers out with their friends and personal networks. You could even try setting up an incentive bonus if they recommend anyone who does get hired. 
3. Pay at or above the median wage in your industry.
Pay alone won't fix the staffing shortage, but when combined with other factors — culture, work-life balance, benefits, etc. — it can make your small business look much more attractive to potential hires. Raising salaries can be tough for small businesses trying to stay afloat themselves. Just offer what you realistically can, be honest and upfront about your small business finances, and showcase the other many benefits employees get from working for your small business.
The most important thing to remember when trying to attract and hire employees during a labor shortage is to stay true to yourself. If you're a great boss it will show through your culture, job description, social media posts, and current employees, and new hires will see it. Take a breath, reevaluate, and go full speed toward the job market.
Have a question about this topic or anything else? Just ask!