How To Build Your First Sales Team (Pt. 2) – Sales Process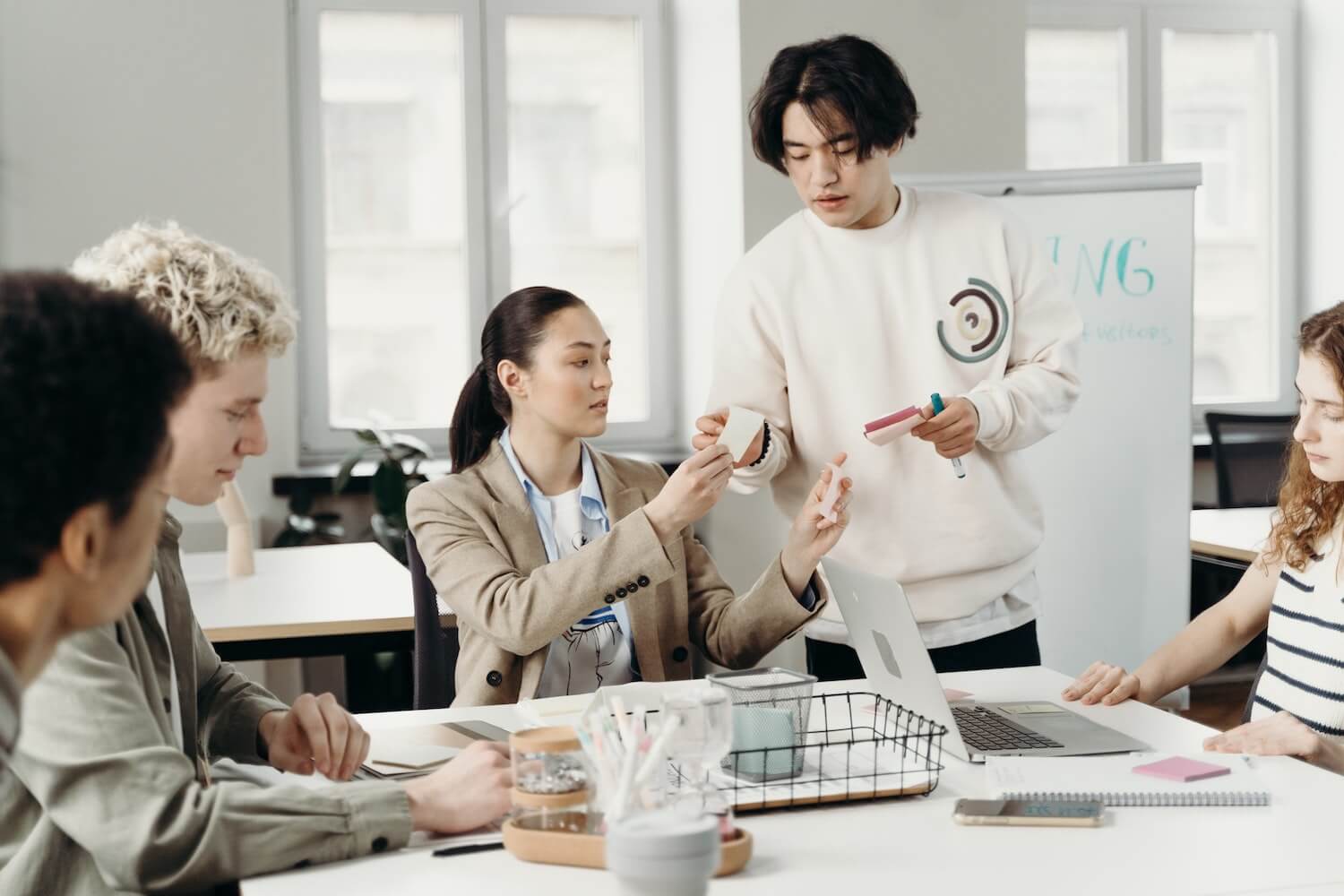 In Part 1 of our multi-week series, How To Build Your First Sales Team: The 4 Ps Of Sales, we gave you an overview of the 4 Ps and discussed how they provide the basic foundation and framework needed to support the weight of a professionalized sales effort. (If you missed that post, you can access it via the link above.)
Let's get up close and personal with the first of the 4 Ps: Process. There's a lot to go over here, so let's get started.
What Do We Mean By Sales Process?
If you're currently making sales today, you have some sort of sales process in place. A sales process is simply a series of repeatable steps that you and your sales leads take together to become customers. The big question, though, is how effective, efficient, and scalable is that process?
Take a second to evaluate your current sales process and identify any gaps by answering these 10 questions:
1. What are you selling?
The big benefit here is knowing both what you sell and which sales are most valuable.
2. How much does it cost?
"It" is the offerings that make up your typical sales. Typical sales are the ones you make most often, and you can have many typical sales. You'll often hear them referred to as Average Order Value (AOV), which can be calculated by taking all your revenue into categories and then dividing them by the number of sales made per category.
3. How long does it take to sell?
This helps us understand how long it takes for a typical customer to complete the journey from a lead or "prospect" to an actual customer or client.
4. Who are you selling it to?
Yes, organizations buy things, but it's the people who make the decisions to do so.Tailoring your sales process to the people you need to sell to is a must for any sales team.
5. Who makes the final purchasing decision?
Your job here is to identify the ultimate decision makers, keeping in mind that there may be more than one.
6. Who else has to be involved in purchasing?
Buying decisions are rarely made without consulting others. These "influencers" can be team members, end-users, advisors, consultants, spouses, partners, friends, family, and even your customers' customers.
7. Where are the sales actually made?
This question helps you inventory each of the channels you must sell through. This is essential because the best sales approaches are those that are designed to fit all the sales channels used.
8. What's required to make the sale?
What does your sales team need to do to to complete a sale? Use these five high-level steps:
Qualification – Are you and your prospect qualified to do business?
Presentation – Is there enough potential alignment to continue? 
Evaluation – How well are the buying criteria met?
Proposal – What is needed to summarize the proposed relationship?
Agreement – How do you make it official?
9. What is the correct sales sequence?
Now, it's time to visualize and document your sales process. Here's what you'll do:
Write down all of the activities and tasks required to make your sales.
Match the tasks to the activities.
Arrange activities and tasks in sequence.
Group activities and tasks in the fewest stages possible.
10. How many sales can be made?
This question helps determine your sales capacity. This is not how many sales you need to make, but rather how many sales you make if you're performing at 100% efficiency.
And that's the first of the 4 Ps Of Sales under our belt! Be sure to take your time with it as you go through each of these questions. We give a much more in-depth explanation of each in our full online sales training course, Sales 102: How To Build Your First Sales Team. You'll get expert guidance from Supportedly Founder and CEO Tom Ryan, and we'll supply you with a ton of actionable content to apply what you learn as well.
'Til next time!
Oh — and if you need a refresher on the core concepts of sales, check out our first sales training series, Sales 101: Basic Sales Training for Beginners.
Have a question related to this topic or anything else?